China's first domestically built polar icebreaker "Xue Long 2," or "Snow Dragon 2," was delivered on Thursday in Shanghai, according to the Ministry of Natural Resources.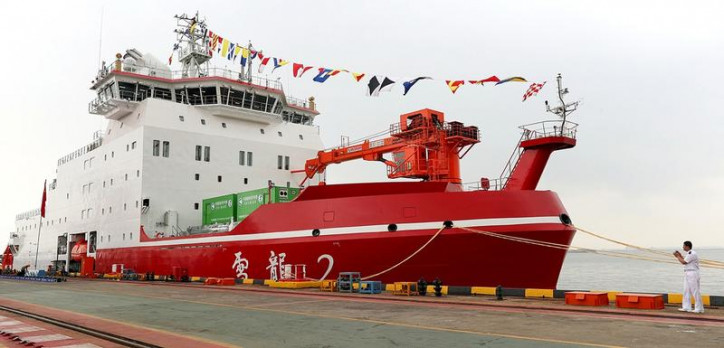 On its maiden voyage later this year, the ship will sail for Antarctica together with "Xuelong," the only Chinese icebreaker in service, in the country's 36th research mission to the region.
The delivery of the vessel has boosted China's polar research and expedition capabilities, according to the Ministry.
The vessel was built by Jiangnan Shipyard Group and co-designed by China's State Shipbuilding Corporation and Finland's Aker Arctic Technology.
The vessel is 122.5 meters long and 22.3 meters wide, with a displacement of 13,996 tonnes and a navigation capability of 20,000 nautical miles.
"Xuelong 2" is able to turn quickly, and has two-direction icebreaking capabilities with both its bow and stern. It can sail on 60-day expeditions to all regions of the globe, according to Hu Keyi, a technical director of Jiangnan Shipyard Group.
"'Xuelong 2' will become a major platform for China's oceanic environmental survey and scientific research in the polar regions," said Qin Weijia, a director in charge of polar research with the State Oceanic Administration.
Construction of the vessel started in December 2016.
Source: En People Cn
For icebreaking ships as technology and fleet by country see at CruiseMapper