Two of the largest-capacity container ships to ever visit Australia are making calls to the Fremantle Inner Harbour this month and the first, Maersk Skarstind, arrived in Fremantle Monday night (15 July).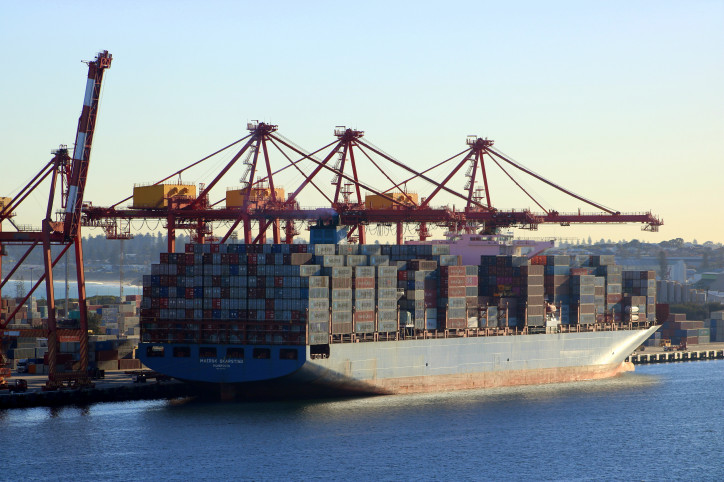 MSC Elma will arrive on 20 July.
Maersk Skarstind berthed around 9.30pm last night assisted by a pilot and three Svitzer tugs.
Capable of carrying more than 9400 twenty-foot equivalent units (TEU)* each—around double the number on most container ships visiting Australia—Maersk Skarstind and MSC Elma are about 300 metres long and 48 metres wide.
To compare, Optus Stadium's AFL field is 165 m long.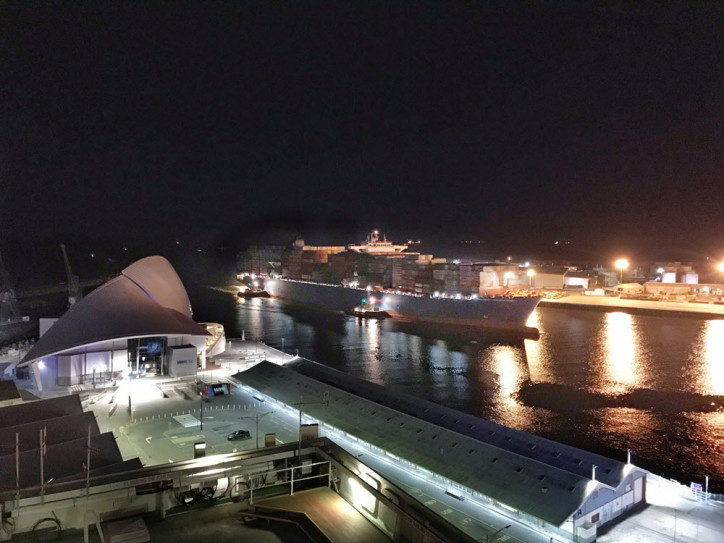 While MSC Archimidis, which called at Fremantle (see also CruiseMapper) late last year for the first time, is 17 metres longer than the ships, Maersk Skarstindand MSC Elma are wider, can carry more containers and have a larger gross tonnage.
In addition, Maersk Skarstind is the first 'twin island' container vessel to arrive in Australia.
The special design, which separates the wheelhouse and accommodation block from the engine room and funnel area, increases navigation visibility and cargo-loading capacity for ships that can carry more than 9000 TEU.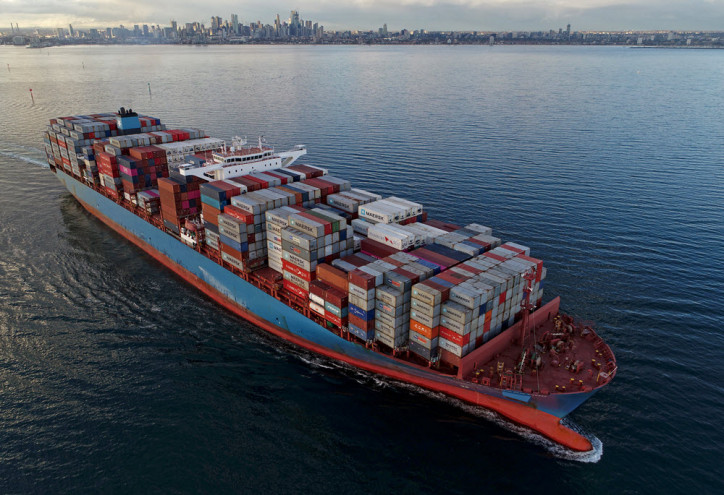 Fremantle Ports CEO Chris Leatt-Hayter said Fremantle was pleased to welcome container vessels of the size of Maersk Skarstindand MSC Elma.
"The Fremantle Inner Harbour can handle ships of this size and draft—the biggest container ships calling at Australian ports—and we expect to welcome even bigger ships in the future."
In the past week, both ships have been calling at major Australian container ports before they will make their last Australian calls for these visits at Fremantle.
Fremantle is Western Australia's only dedicated container port and Australia's fourth largest container port (by TEU volume).
Fremantle handled 788,266 TEU during the financial year 2018-19.
Almost $3.2 million of trade passes through the port every hour 24/7.
Maersk Skarstind:
Operated by A.P Moller Maersk on the 'Boomerang' service
Container capacity: 9472 TEU
Length: 300m 
Breadth: 48.20m
Gross registered tonnage: 93,702
Year built: 2016
Last port: Adelaide; next port: Singapore
MSC Elma:
Operated by Mediterranean Shipping Company (MSC) on the Australian Express Service from Europe
Container capacity: 9411 TEU
Length: 299.95m
Breadth: 48.20m
Gross registered tonnage: 96,816
Year built: 2016
Expected arrival: Saturday 20 July (pilot on board 03:45); berthing Container Terminal 3 (Patrick)
Last port: Adelaide; next port: Singapore
Source: Fremantle Port
Additional information about the largest container ships you can find at CruiseMapper