Flex LNG Ltd. (Flex LNG) announced earlier today the successful closing and completion of the sale-and-charterback transaction with Hyundai Glovis Co Ltd. (Hyundai Glovis) announced in April (the "Glovis SCB").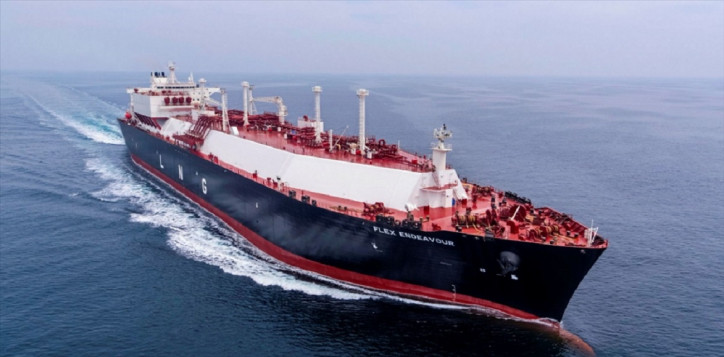 Under the transaction, the vessels Flex Endeavour and Flex Enterprise have been sold for a gross consideration of $420m, with a net consideration of $300m to the Company adjusted for a non-amortizing and non-interest bearing seller's credit of $120m in total. Both vessels will be chartered back on a time-charter basis to subsidiaries of Flex LNG for a period of ten years, and the Company will have options to acquire the vessels during the term of the time-charters. 
Flex Endeavour and Flex Enterprise were, together with Flex Ranger, financed under a $315m term loan facility (the "$315m Facility") due 2023. In addition to the Glovis SCB, the Company has also closed and refinanced the remaining tranche for Flex Ranger, and the total outstanding of $294m under the $315m Facility has been prepaid in full. The Flex Ranger has been refinanced with a new $100m bank loan divided into a $50m term loan and a $50m revolving facility. The new loan has an improved margin of 2.25% p.a., compared to 2.85% p.a. under the $315m Facility. The tenor is 5 years and the age adjusted repayment profile is 19 years. Other terms and conditions are similar to the $250m financing for Flex Constellation and Flex Courageous announced in February.
Øystein Kalleklev, CEO of Flex LNG Management AS, commented: "We are very satisfied with the successful closing of the Glovis SCB according to plan, and highly appreciate the close and good working relationship with Hyundai Glovis throughout this process. In connection with the Glovis SCB we also decided to improve our capital structure by refinancing Flex Ranger at better terms and conditions. The $50m revolving facility under the new loan will also enable us to optimize the excess cash resulting from the Glovis SCB, which released in excess of $100m to us. The two transactions improve our financial flexibility to return earnings to our shareholders when market conditions improve."
Source: Flex LNG