HHLA subsidiary HPC Hamburg Port Consulting is currently developing a Port Community System (PCS) for the two most important ports in Thailand. This will support stakeholders in the port communities of Bangkok and Laem Chabang to the best extent possible. The PCS will make it possible for Thailand's port community to exchange information more easily and efficiently and thus improve work productivity. It creates more transparency for all participants along the supply chain. Port customers also benefit from improved services.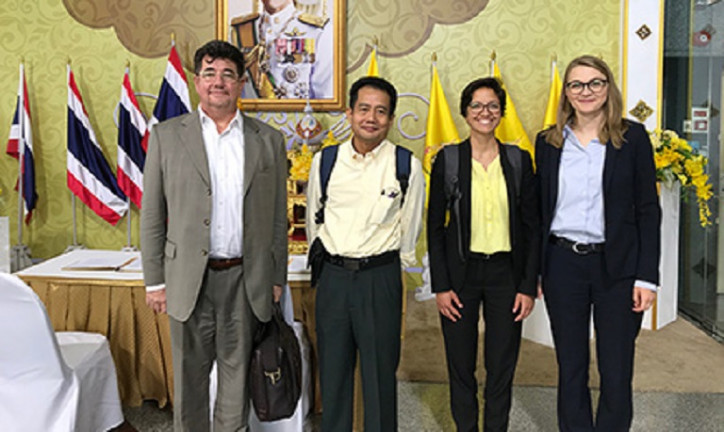 HPC is developing the design and specifications in collaboration with project lead partner SCP, Thailand's leading provider of IT solutions for the port industry. HPC brings standards, proven industry examples and design solutions to the system conceptualisation, thereby encouraging knowledge transfer between the European and Thai ports.
In the first project phase, HPC determined the requirements of all participating groups – from truck drivers to terminal operators. In the process, HPC introduced the future users to proven features from other ports, such as the slot-booking process at Hamburg container terminals and berth planning by the Hamburg Vessel Coordination Center (HVCC).
In the second phase, HPC will prepare a catalogue of all functional and technical requirements and compile organisational recommendations for operating the PCS.
HPC project manager Vitalina Kiencke: "We are very proud and motivated to make a contribution to this important change process in the Thai port community. This project will contribute to the competitiveness of Bangkok and Laem Chabang in the global supply chain."
Source: HHLA