Once you've met someone on a dating site you've really connected with, there's every likelihood you'll have decided to get to know each other better by embarking on a series of local dates. Are you falling short when it comes to date night ideas? Restaurants. Theatre. Cinema. Late night bars. Strolls through a conveniently-located park.  But what happens when you want to progress your relationship by suggesting a romantic break? Cruises have long been associated with terrific date ideas, honeymoons and romance, What could be better than inviting your partner on a cruise? Beautiful scenery, onboard entertainment, and coasting beneath the stars? Sounds ideal. Here are seven of the best cruise lines for dating couples in 2019.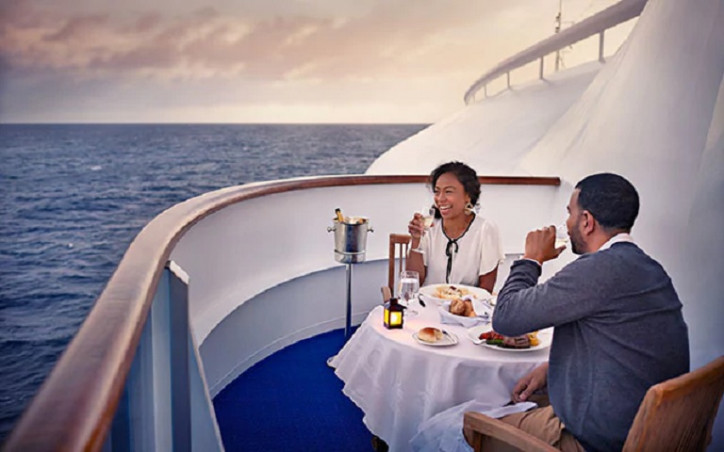 Norwegian Cruise Line
The cruise line is ideal because it offers guests the opportunity to enjoy what is describes as freestyle dining - in other words, you can pick your restaurant times rather than feeling you have to comply with the regimented demands of any timetable. To let the feast go down, visit the onboard spa where you can spend some time in the capable hands of the ship's expert masseurs.
Celebrity Cruises
If your preference is for a cruise free of excitable children, this option is perfect for adults keen to get away from it all. There are so many locations which are suitable for couples who are looking for some private time, whether that's enjoying the thirst-quenching delights of the Sunset Bar, or simply relaxing by the pool in double hammocks. There is also a real grass lawn where are you can sit and enjoy picnics as the sea drifts by.
P and O Cruises
P and O is less a cruise line and more a trademark for nautical excellence. If you are keen to enjoy the delights of a private excursion, ensure you book onto the Arcadia or Oriana ships as these are strictly adults only. These vessels can accommodate around 2,000 passengers, meaning you also have the option of socializing with other couples over drinks at the end of the day.
Regent Seven Seas Cruises
If you are looking for something a little more luxurious for your cruise getaway, this line will provide everything you could possibly need. As well as personal service, there is a gourmet cuisine and all-inclusive delights which ensure everything surrounding your experience, from shore excursions to cocktails to delicious food, is covered by your fare.
Crystal Yacht Cruises
Crystal offers its customers a distinctly high-tech experience as this 62-passenger yacht is fully-equipped with jetskis and a submersible capable of accommodating three intrepid crew members. The cabins are brimming with state of the art tech, and there is also an outdoor flatscreen TV where you can watch your favorite movies underneath the stars.
Azamara Club Cruises
There will never be a dull moment when you are onboard one of the Azamara cruise vessels. Ballroom dancing is available in Cabaret Lounge, as well as numerous cocktails for you to taste. With a spa deck and a private butler serving sumptuous cuisine in a candlelit restaurant, you can dine then retire to a therapy pool where you'll receive breathtaking views of the night skies. There is a wide variety of food available, including a steakhouse and an Italian Aqualina.
Windstar Cruises
Able to entertain over 300 passengers, the onboard ambiance is perfect for a relaxed and romantic getaway. This cruise line travels from port to port in the Mediterranean, the Baltic and the Caribbean, plying destinations which are sometimes less accessible to much larger vessels. One of the highlights of this particular cruise is the glass-walled veranda which offers spectacular views of the surrounding oceans, while you tuck into a variety of mouth-watering delicacies.