On 20 July, at the Keppel Shipyard in Nantong, China, the first of the four 7.500 m3 Avenir LNG's bunker vessels entered the water – raised by the rising tide. The launching ceremony was attended by representatives of the Norwegian company Stolt Nielsen, founder of Avenir LNG, the world's leading liquid methane bunker operator, of the Italian Gas and Heat company, which supplied the vessel's cryogenic tanks and of the DNV-GLcertificator.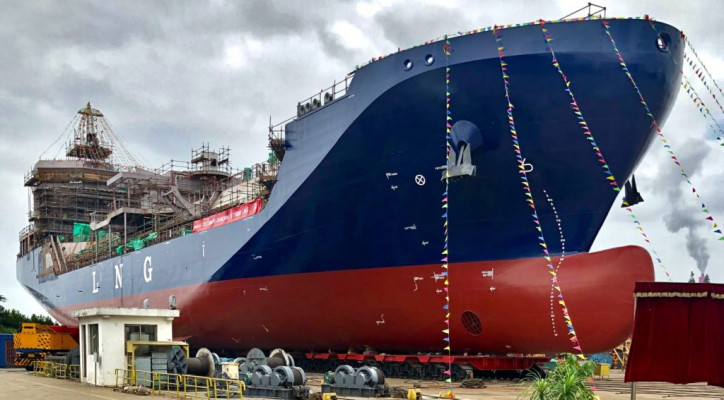 Also present were the Italian designers of MES (Marine Engineering Services) who designed this ship destined for the objectives of Avenir to refuel the Higas depot in Santa Giusta (Oristano, Sardinia). Avenir is also the majority shareholder of the depot, having taken over the initial project launched in 2014 by Gas and Heat and CPL Concordia.
While this first Mediterranean tanker is being completed floating even for ship to ship refueling, whose name has not yet been decided, the other sistership is under construction to operate in Northern Europe and in other areas of the world where the development of LNG transportation is greater. In order two more large tankers, of 20,000 m3.
Great satisfaction for this "milestone" in the history of small scale GNL was expressed at ConferenzaGNL by Marco La Valle, general manager of MES: "We faced a tough competition, first with the designers of Northern Europe and Chinese, then with the comparison and the proposals by the builders, about twenty. Innovative projects like these require maximum sharing between designers, builders and who will then use the ship. In the end the high performances and the alliance with Keppel were successful"
Source: MES