Samudera Shipping Line Ltd. has announced that its subsidiary, Foremost Maritime Pte. Ltd., has entered into memorandums of an agreement to sell two Singapore flagged bulk carriers Sinar Kutai and Sinar Kapuas.
Both bulk carriers are sister vessels with a capacity of 57,334 deadweight tonnage. Both Sinar Kutai and Sinar Kapuas were built in 2011.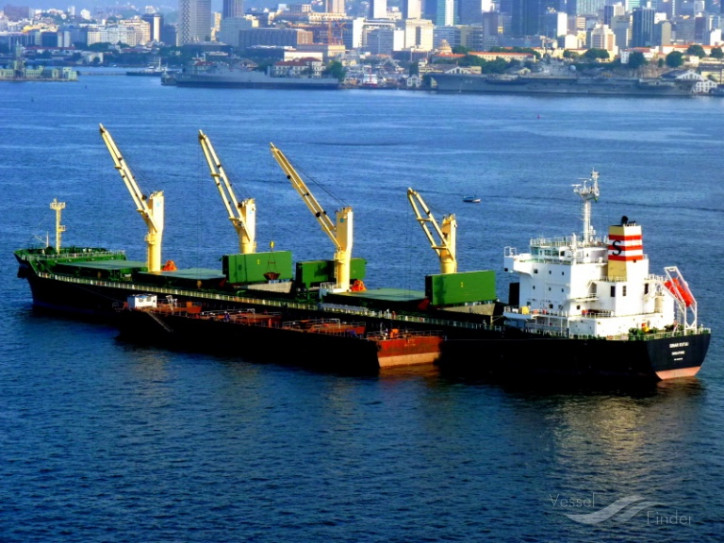 Sinar Kutai and Sinar Kapuas will be sold to two separate purchasers. Both purchasers are unrelated third parties to the Group. The purchasers have requested that their names not to be announced until Sinar Kutai and Sinar Kapuas are delivered to them on completion.
The aggregate net proceeds from the disposal of Sinar Kutai and Sinar Kapuas is US$20,250,000.00. The consideration will be payable in cash. The consideration was arrived at on a willing-buyer and wiling-seller basis and is supported by the independent valuations from Fearnleys Asia (Singapore) Pte Ltd.
Samudera Shipping Line Ltd. offers efficient and reliable container shipping services in the Middle East, Indian Sub-continent, South East Asia, Indo-China and the Far East markets. The container shipping business of the Company can be traced back to 1988 when its parent company started a feeder service between Jakarta and Singapore. From that humble beginning, Samudera has since developed an extensive network of container shipping services, with offices currently based in Dubai, Mumbai, Kolkata, Chennai, Bangkok, Ho Chi Minh, Klang, Jakarta, Shanghai, and Singapore. In addition to container shipping, the Group is also engaged in industrial shipping for the transportation of bulk cargo - both liquid and dry.
Source: Samudera Shipping Line