If you have made up your mind to visit the Galapagos Islands in Ecuador, prepare yourself for the time of your life. According to the people who have been here, it is almost impossible to forget your first visit trip to the Galapagos.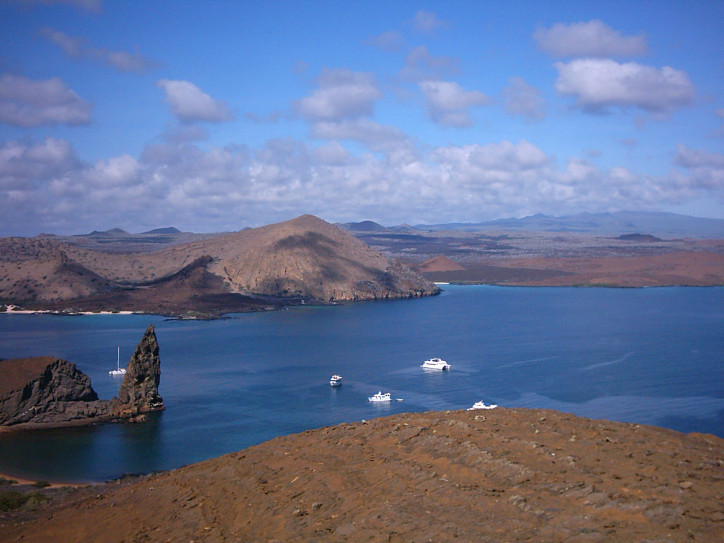 The Galapagos Islands in Ecuador is very unique. It cannot be found anywhere else in the world. Since it covers more than 600 miles west of mainland Ecuador, the best way to enjoy the Galapagos Islands is by cruise ship. When you choose the right cruise, you will have an awesome time and a chance to see more visitor sites, more wildlife, and also be able to hike over more lava fields.
Just like every other thing in life, if you want to have the best experience in the Galapagos Islands, it is very important that you make adequate preparations. This starts with choosing the right cruise ship company, choosing the right travel partner, packing essential stuff you need, and having enough money with you. In this article, you will learn of the most important tips for visiting the Galapagos Islands.
The 8 Most Important Galapagos Island Tips:
1. You Can Go To Galapagos Island on a Budget
One assumption most people make is that it is not possible to travel to Galapagos Islands on a budget. This is very possible. However, you will need to be patient and plan your travel during the off-seasons when fewer people are visiting the Islands. During this period, the cost of cruise ships is generally low.
2. Book Your Cruise Ship Early
It is very important that your book your trip early. There are two reasons for this. The first reason is that you will get to enjoy a lower price. Similarly, a lot of people tend to book as the date gets closer. Thus, you may lose your seat if you don't book early. During the months of June, July, and August, the best ships usually fill up very quickly. Try and book at least 2 months in advance.
3. Book Last Minute
If you are a risk-taker, you can book last-minute especially when you are trying to save some money. However, certain terms apply. It is important to mention that you need to be flexible with your plan in order to make such booking. Additionally, this option is recommended for people that are already in Ecuador. Note that booking last minute can save you some money but its mostly unreliable.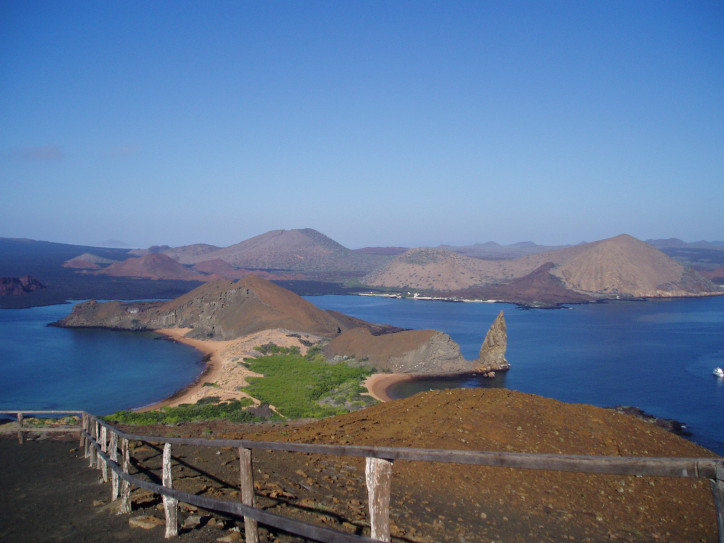 4. The Seas Can Get Rough
What no one will tell you is that the seas can get rough on your way to the Galapagos Islands. Usually, sailing in March to July is considered a smoother ride. In some cases, sailing in winter months can expose you to bumpy ride due to the sea current. However, there is nothing to worry about. Most cruise ships have stabilizers to make every ride as smooth as possible. They have taken measures to ensure that you are safe while you are at the sea.
5. Bring Some Snacks With You
A look at the picture of people in Galapagos Islands usually reveals happy faces. However, we are all human. There are days we are in a bad mood for no good reason. In such cases, chocolate or your favorite snacks may be all you need to recover your mood. We will recommend you pack your favorite snack while getting ready for your trip to the Galapagos Island.
6. Prepare To Wet Your Feet
There are some cases where visitors are required to jump into the water for a short walk to the beach. However, this is not always the case. Nevertheless, it is important that you are prepared. We recommend that you have some plastic shoes that you don't mind dipping into the water.
7. Don't Forget Your Medical Supplies
If you have a special condition, make sure you talk with your doctor before you set out on the adventure to the Galapagos Islands. Additionally, it is important to note you can get seasick. Thus, speak with your doctor about your travel to see some medications he can recommend for your travel.
8. Don't Forget Your Camera
If you visit Galapagos Islands, you definitely need to tell it to the people you love. Nothing beats having a picture and even of a video of you partying on a cruise ship to the Galapagos Islands. Make sure you come with a good camera, extra memory cards, and extra batteries to capture this memory.
Final Words
Traveling to the Galapagos Islands starts with choosing the right cruise ship company. Every cruise ship doesn't offer the same service. Thus, we recommend you do your research well. Passenger Ship: Legend - Galapagos Islands, Ecuador offers one-of-a-kind cruise ship experience to the Galapagos Island. We recommend you check them out.