Containerships, a subsidiary of the CMA CGM Group, has taken delivery of its third LNG-fueled container vessel Containerships Aurora.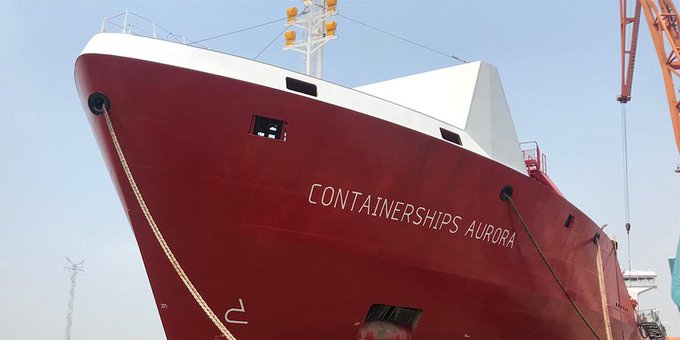 The company informed in a brief social media statement that the vessel is still at the Guangzhou Wenchong shipyard getting finishing touches done before it heads out to start operating in our intra-European trade.
The company added that the christening will take place at the port of Rotterdam.
Containerships Aurora is one of four LNG-fueled cargo ships the company has ordered at the Guangzhou Wenchong shipyard in China.
The company has taken delivery of the first two LNG-fueled vessels, Containerships Nord in December 2018 and Containerships Polar in June this year.
The deliveries are set to be completed before the end of the year with Containerships Arctic being the last in the group.
Source: LNGWorldNews