The service supplier of liquefied natural gas Titan LNG completed the bunkering of DEME's LNG-powered dredger.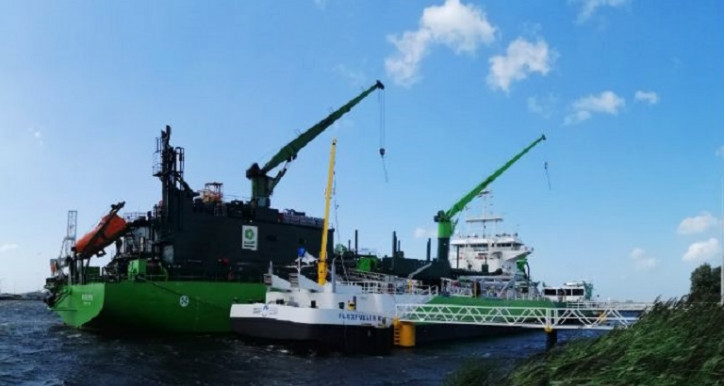 The company said in a brief statement through its social media channels that its liquefied natural gas bunkering barge, the FlexFueler001 bunkered the LNG-powered trailing suction hopper dredger, the Scheldt River.
At the moment, the FlexFueler001, is operated by Amulet Marine Services and serves vessels ranging from tankers, containerships to ro-ro's.
It is being deployed in the ports of Amsterdam and Rotterdam, while Titan LNG intends to deploy its second LNG bunkering barge, the FlexFueler002 in the port of Antwerp.
The vessel is currently under construction and is expected to be in service by mid-2020. In an earlier statement, Titan LNG said it plans to unveil its third vessel in the coming months.
Source: LNGWorldNews