The Central Port in Gdansk is the largest planned maritime investment in Europe. The Port of Gdansk Authority (PGA) has signed an agreement with a consulting company, which will support the construction of the port basing on a public-private partnership model.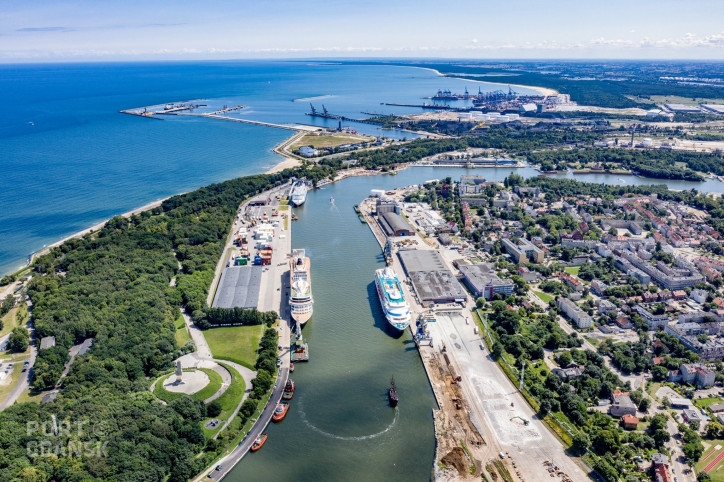 In 2019, the Port of Gdansk sets new records in cargo handling, but at the same time it continues intensive work on its key infrastructural project which is the Central Port.
In May, the Port of Gdansk Authority presented the final concept of this investment. In its final form, the Central Port will be a complex of 6 to 8 terminals and deep-water quays used for different purposes. Approximately 410 hectares of seaside land will be used to operate terminals of various types, including areas for containers, passengers, offshore operations, LNG or shipbuilding facilities. The investment will be implemented in the form of public-private partnership.
"We believe that the construction of such a complex infrastructure must respond to market demands. We want private investors to decide which terminals should be located here. On the other hand, we want to provide our future business partners and ourselves a professional project consultancy for this task. For this reason, today we signed an agreement with specialists in public-private partnerships - said Lukasz Greinke, President of the PGA.
DS Consulting - is a company, specialising in advising public entities, which has signed a cooperation agreement with the PGA. The company has 21 years of experience in this market.
"We are very proud that we can participate in a project of such importance for the region and the whole country. For many years, we have been successfully supporting public sector entities in implementation of large infrastructure projects, helping to carry out pre-investment analyses, obtain funds and negotiate with business partners. We will work together with our subcontractors: Wuprohyd (Gdynia) and a Warsaw law firm of Dr Rafal Cieslak, which specializes in the issues of public-private partnerships - explains Rafal Szporko, President of DS Consulting.
As part of the agreement, DS Consulting will carry out preliminary analyses (including the feasibility study) and will provide constant consultancy for transactions, covering economic, financial, market, technical and legal issues.
"DS Consulting will cooperate with the PGA for over 4 years. During this period, the company will support the Port Authority in talks with potential partners and also in preparing applications for financing, creating documentation for contracts in public-private partnership with individual contractors. We hope that the cooperation will increase the competence of our team, enabling us to continuously and effectively negotiate large-scale business contracts. Moreover, by implementing harbour projects, our partner will be able to gain more prestigious contracts. Our cooperation will contribute to the Gdansk Port, Gdansk Agglomeration and the entire Polish economy - explains Marcin Osowski, PGA Vice-President for the Infrastructure.
Source: Port of Gdansk (Additional information about the Port of Gdansk at CruiseMapper)