Remember an old proverb about the importance of rest which goes like this: "All work and no play makes Jack a dull boy"? Well, what about you? Do you have time to take a rest from your work/studying/daily routine, relax, and strengthen your health during the voyage by a cruise ship? If you want to obtain maximum benefit from your long-awaited summer vacation, you should consider booking a cruise in advance because this is the only way to solve your curriculum or work issues and, on the other hand, plan your cruise in details. In fact, there are a million more reasons why you should book cruises as early as possible.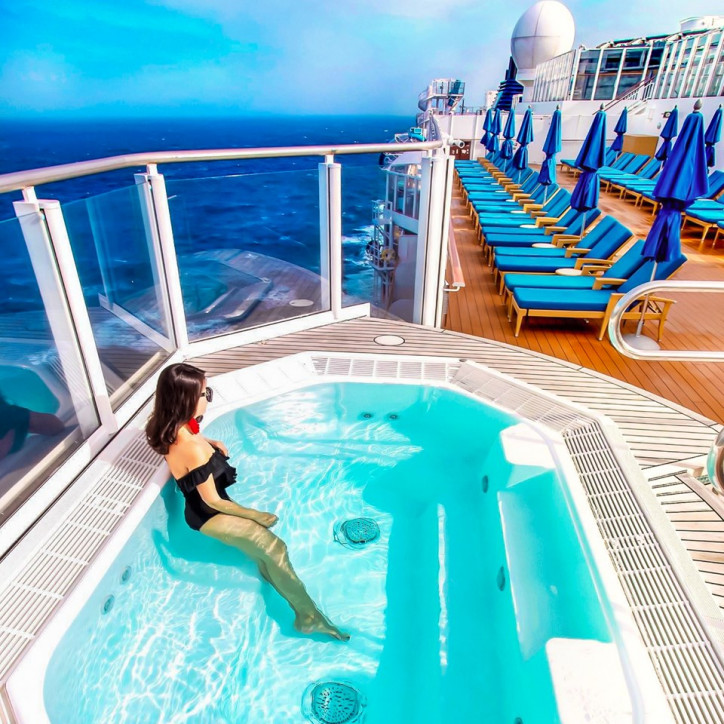 1. Time To Perform Your Duties
We all study or work, don't we? We all have duties and responsibilities which cannot be made at the last moment because such a rush may lower the quality of our efforts and, thus, damage our career. As a result, we need time to do our job as good as possible before we were ready to take a vacation. Therefore, in order to calculate and manage our time and plan our current work, we need to know the exact dates of the cruise: when will it start and when will we get back to our work routine. If you book a cruise today, you will have an exact plan for your pre-vacation period. However, even if such an option does not work and you still cannot meet the deadlines for your assignments before the vacation, take full benefits of the professional services like Writemyessayonline and forget at least about one of your problems. In other words, book cruises as early as possible because it will give you enough time to perform your duties.
2. Time to Design Your Cruise Vacation
Needless to say, there are plenty of various ocean cruise tours for every taste and pocket, but you certainly need time to learn more about them in order to choose what you really want. If you do not know the difference between Bahamas, Hawaii, Galapagos, and Adriatic, it is absolutely necessary for you to do some basic research about the cultural and natural attractions of these sites. Otherwise, there is a chance that you will be disappointed by the cruise tour. The best way to prepare yourself for the cruise is to read, for instance, some popular and scholarly articles and/or a book about the coastline you are supposedly heading to. Or, for another example, watch some documentary films or educational videos on YouTube, which provide a glimpse of what the cruise tour really is and what you are going to see/experience there. In other words, you definitely need time to get acquainted with the objects of your forthcoming vacation and, thus, design your cruise tour by choosing only those options which you actually admire.
3. Chance to Save Money
Perhaps, when you look at the splendid pictures of the magnificent, gorgeous cruise ships and luxury ocean liners sailing along the tropical coastline, you may suppose that such a vacation is too expensive for you. The truth is that cruise tour can be very expensive, but there is a change for you to save a lot of money: the best cruise deals, fares, and discounts can only be found in advance. Moreover, since at approximately six months from the voyage dates, you can find the best and cheapest deals, most rooms on a cruise ship happen to be already booked. According to the experienced travelers, "In general, when you are this close to a cruise's departure date, many itineraries and staterooms have been booked (especially on sailings that are seven nights or longer)." As a result, if you care about money and does not want to overpay for your cruise tour, book the cruise as early as possible.
4. Time to Convince People You Love to Join You
Vacation and rest without people you love are somewhat strange and weird. Although, of course, there are people who appreciate some quiet time and solitude, most of us have a natural desire to share our impressions of the trip with close friends, family members, lovers, soul mates, colleagues, or even neighbours. In other words, vacation is a good time to strengthen our relationships and share the joy of being in some amazing places together.
However, your friends need time to plan their vacation too. Imagine that they really want to go with you, but, unfortunately, already have plans and pressing matters for those dates. If you had told them a little bit earlier, the whole vacation would change, everything would be much better, and you would spend some week or two with people whose company you love.
Therefore, book the cruise as early as possible so that people you love would have time to join you.
In conclusion, rest is part and parcel of our busy lives, and the cruise tour is one of the best options of how to arrange the vacation for you and your friends or family. However, you should think about booking a cruise in advance because that is the only way to solve your curriculum or work issues. Moreover, this is how you can plan your cruise in details. Finally, book the cruise as early as possible so that people you love would have time to join you.