According to Stena Bulk, Iran will release seven of the 23 crew members of the Stena Impero that are held. However, the company has not yet received official confirmation of the release date. The rest of the crew will remain on board in order to safely operate the vessel.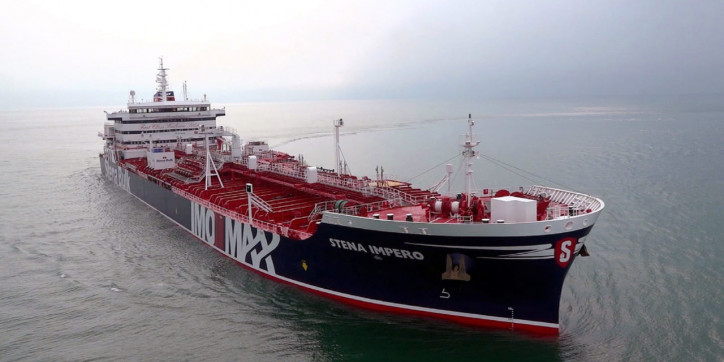 Commenting on this development, Erik Hanell, Stena Bulk's chief executive and president, said that the company is very pleased that for seven crew members their ordeal may soon be over. However, he added that they are cautiously waiting for official confirmation of their release date.
He specifically noted that they believe this communication is a positive step towards releasing all the remaining crew, which is the company's main concern and focus.
As Reuters reports, if the seven crew members are indeed released, then the remaining 16 will remain on board Stena Impero to safely operate it.
In addition, Iran's state television had earlier reported that Tehran would release the seven crew members on humanitarian grounds.
Stena Impero was detained by Iran's Revolutionary Guards on July 19 in the Strait of Hormuz, for alleged marine violations. Two weeks after this incident, Britain detained an Iranian tanker off Gibraltar. That vessel was released in August.
Source: Safety4Sea