At the end of August, another Ro-Ro ship was handed over to SIEM by the Flensburger-Schiffbau-Gesellschaft (FSG).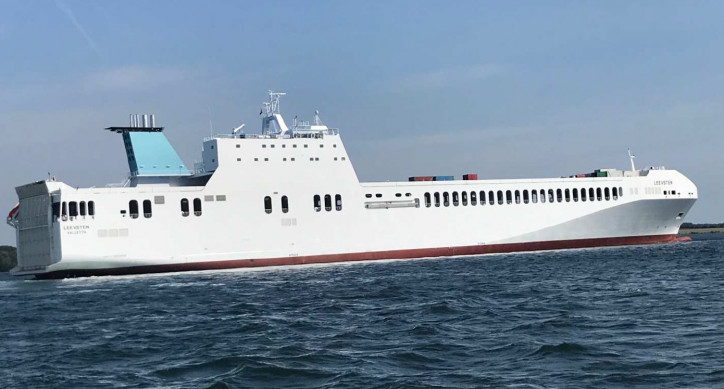 This is the seventh ship that FSG has handed over to SIEM. On April 8, 2019, Mrs. Mona Schäfer named the ship Leevsten in a family atmosphere before it was launched. 
The main parameters of the new Ro-Ro ferry: Length: 209.79 m Width: 26.00 m Capacity: 11,900 t Draft: 6.45 m GT: 32,887 Track metres: 4076 Main engine: 2 x MAN 8L48/60CR.
The eighth vessel for Siem will be launched at the end of October.
Main parameters:
Length over all: 209,79 m
Breadth moulded: 26,00 m
Deadweight: 11,900 t
Draught: 6,45 m
Gross Tonnage: 32 887
Trailer lanes: 4076
Main engine: 2 x MAN 8L48/60CR
Source: FSG