Jiangnan Shipbuilding (Group) Co., Ltd. delivered Cosco Shipping Planet, the last in the series of 21000TEU super-large container ships built for Cosco Shipping Group Co., Ltd.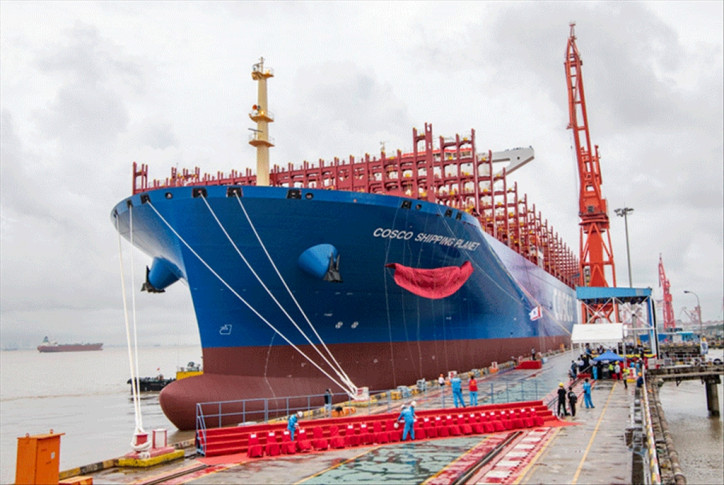 So far, Jiangnan Shipbuilding has successfully completed the Cosco shipping project of 6 21000-case super-large container ships.
The "Planet" has a total length of 400m, a width of 58.6m, a depth of 33.5m, a maximum draft of 16m, a design speed of 22 nautical miles per hour, a maximum deadweight of 198000 tons, a maximum carrying capacity of 21237TEU, and 1000 refrigerated receptacles. Enter the double classification of (CCS) and DNV GL of China Classification Society.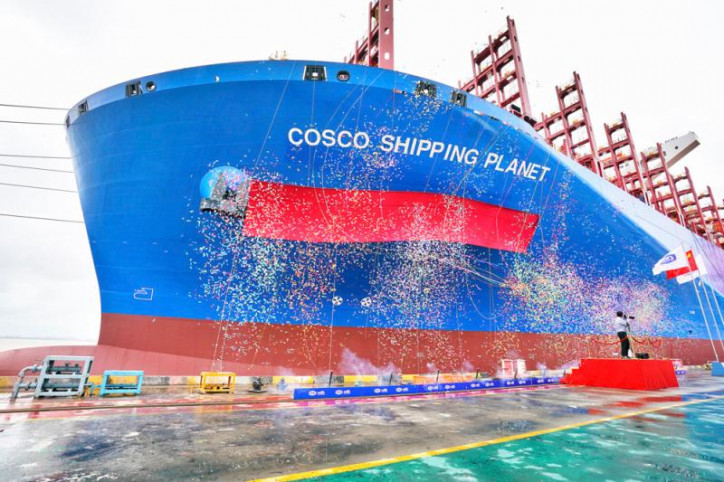 It is reported that the ship is equipped with ultra-long stroke high-efficiency main engine, the use of high-efficiency propeller and energy-saving devices; Through the customized design of hull line and rudder propeller, the linear optimization of multi-speed and multi-draft is carried out to achieve excellent hydrodynamic performance and economic index.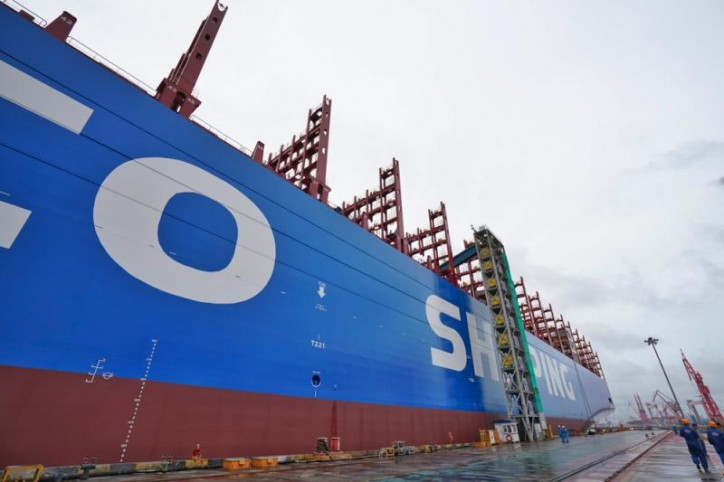 The ship is equipped with many kinds of equipment, such as engine room monitoring and alarm system, energy efficiency management system, closed-circuit television monitoring system and so on, which can realize the running state of the drone cabin and the real-time monitoring of the key parts of the whole ship. The cab integrates the advanced navigation control system, the whole ship local area network system and the ship shore satellite communication system, which can ensure the safe navigation of the ship in the global sea area and the exchange of ship and shore information.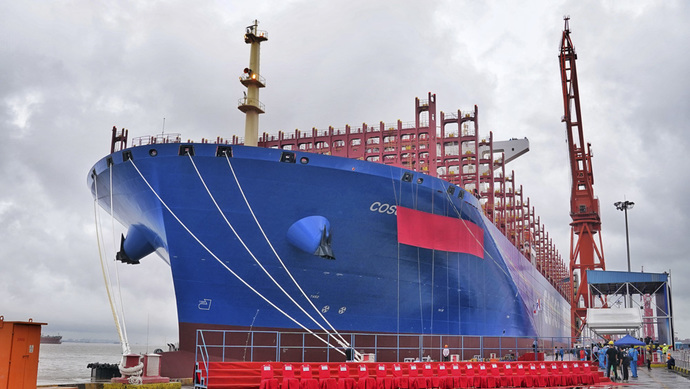 In addition, while greatly improving the loading capacity of the ship, the "Planet" fully considered the actual demand for cargo types and stowage operations on the route, increased the flexibility of stowage, and improved the effective loading capacity of cold boxes, dangerous goods boxes, heavy boxes, and high boxes. It breaks through the key technology of structural design of super-large containership.
After the delivery of Planet, it will join the five 21000TEU container ships delivered by Jiangnan Shipbuilding, namely, Universe, Nebula, Galaxy, Sun and Star, to form the core flagship of Cosco's shipping container fleet.