Stolt Tankers informed in a company announcement on Saturday that all fire aboard Stolt Groenland is now reported as extinguished, following an explosion onboard at about 11:00am local time whilst berthed at Yeompo Quay in the port of Ulsan, South Korea.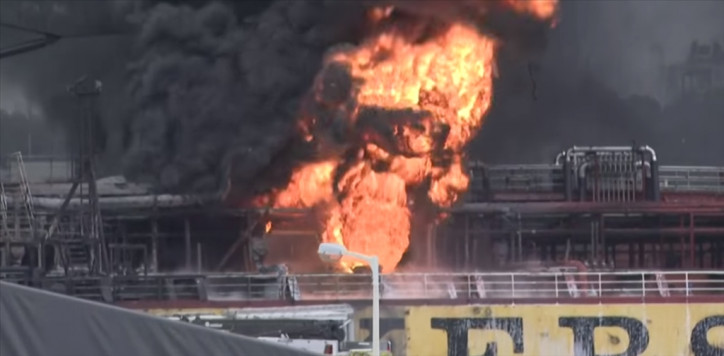 All seafarers aboard the vessel have been safely evacuated with one minor injury reported to one crew member who has received medical attention. The families of the crew have been informed. Emergency responders will continue to maintain a cooling water spray over the ship. The ship remains stable, with no cargo or fuel reported as released into the water.  
The vessel Bow Dalian, moored alongside at the time of the incident, has shifted away from Stolt Groenland.
A multinational team of internal and external experts has been mobilised and will be on location shortly to assist local authorities, assess damage, and start the investigation. The full extent of damage to the ship and cargo remains to be established. The exact cause of the incident is yet unknown.
"Stolt Tankers would like to express its deepest concern about the incident and any potential impact on those that were on board or in the vicinity of the two vessels. The safety of all people on-site and the protection of the environment is paramount to the company's operations.

Stolt Tankers would like to thank the rescue services for their immediate response to this serious situation."
Source: Stolt Tankers