Euroseas Ltd. (Euroseas), an owner and operator of container carrier vessels and provider of seaborne transportation for containerized cargoes, announced today its container vessel, M/V Akinada Bridge, with capacity of about 5,600 teu and built in 2001, has entered into a charter contract of minimum duration of ten months and maximum duration of thirteen months at a daily rate of $16,500.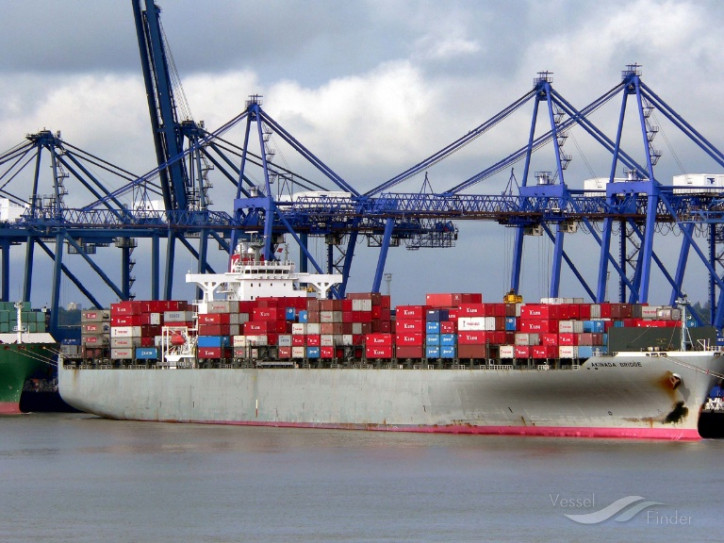 The charter will commence upon completion of the vessel's special survey and drydocking and the installation of a water ballast treatment ("WBT") plant at a total cost of about $2.5 million. The Company expects to fully recover the above-mentioned cost over the duration of the charter and will finance it via a loan from an entity affiliated with the Company's CEO. 
The loan ranks below the other indebtedness of the Company, is convertible to equity under certain conditions at the option of the Company or the lender, and will be repaid within a year after the completion of the drydocking. The terms of the loan have been approved by an independent committee of the Board of Directors of the Company. 
Aristides Pittas, Chairman and CEO of Euroseas commented: "The strength of the intermediate size containership market has provided us with an opportunity to charter our only non-feeder vessel at rates that justified the investment required to complete the fourth special survey of the vessel and installation of a BWT plant. After the completion of the announced charter, we expect to have the vessel available for employment until its fifth special survey due date, i.e. for four additional years, with minimal incremental investment required beyond its operating cost. 

"We are cautiously optimistic about the prospects of the containership market across all segments as fleet growth over the next couple of years is expected to be low by recent trends. Thus, we believe that Akinada Bridge will be a significant contributor to our cash flow after the completion of the charter. Its contribution will complement the contributions of our 14-vessel strong feeder fleet, a segment on which we are focusing our growth strategy by leveraging our position as the only public platform of smaller containerships to consolidate other vessels or fleets."
Source: Euroseas