You may have heard a lot that cruises are amongst the safest ways to travel, But, unfortunately, nothing comes without a small risk, and this includes cruise ships as well. Being on a ship for weeks or even months can take a toll on even the most prepared of people. Life on deck is not as easy as you think and you may discover things about yourself that you were not aware of, such as being allergic to a type of food that you have never tried before.
To avoid these situations and fully enjoy your cruise, below is a list of 6 things you have to keep in mind before boarding on a ship and leaving the world behind.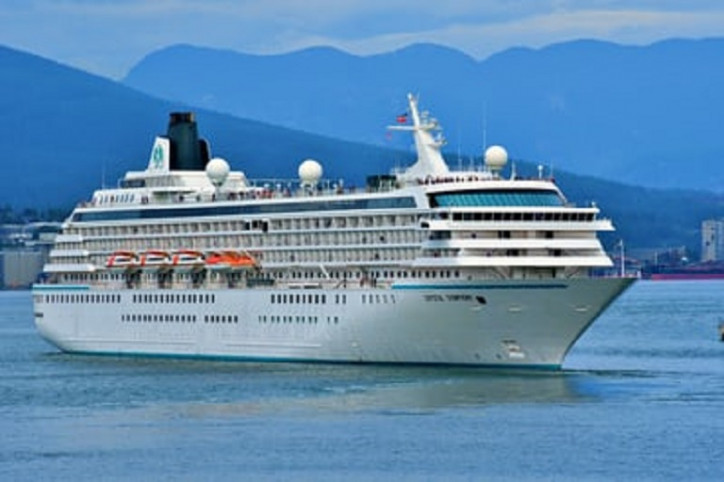 Make copies of all your identification documents
This should be the number one rule to follow anytime you leave for a trip, no matter if it's a city break or a 3-week long cruise. Before leaving, make copies of all documents you are going to take with you. This includes id, credit card, driver's license, passport, tickets and everything else you might be needing. 
Ideally, you should make two sets of copies. One to leave with a friend before you leave, in case anything happens and you need those papers, and another one to take with you. The reason why you should have a set of copies with you is so that you can use them ashore. It is quite a habit for cruise ships to hold onto the passengers' passports, so that they can clear the ship in foreign ports much faster, so if you need your passport ashore, keeping a copy can be of tremendous help.
If you want to be extra careful, you can also take photos of all your documents and keep a digital copy as well, but do make sure not to get your phone stolen, or at least password-protect it. The last thing you need is for someone to have access to all your personal information just from accessing the photo gallery of your phone. 
Check out the ship's report card
Just like you check the rating of a new restaurant you want to try, you should also make a habit in checking the ship's report card before boarding. Report cards can come from various sources, but one of the most reputable ones is the report done by the Vessel Sanitation Program, which is part of the CDC. The report shows information about the hygiene, water quality, food preparation and other aspects that would alter your health or safety on-board. 
Inspections are done annually, so it is better to check the report before you purchase the tickets, to ensure that you won't encounter any issues. In the report done by the VSP, you will get to see an overall score and detailed information about the inspection and regulations that were violated, so you can draw your own conclusions. 
Don't be too adventurous
While vacations are believed to be the time for adventure and a bit of recklessness, a ship in the middle of nowhere, with no shore in sight for a few days, may not be the best place to start living on the edge. This does not mean that you should stay in your cabin with your door shut all day, but try to be a bit more conservative in every aspect of your cruise. 
When it comes to food, many passengers see cruises as the perfect time to try new and interesting meals that they would not get the chance to try at home. While this may be a one-time-only opportunity, it does not necessarily mean you should go wild and try things that may give you a stomach ache in a way that you won't leave your cabin's bathroom for the rest of the vacation. If you are intolerant to any food, make sure you ask about the food preparation and don't be embarrassed to send the food back if it may cause you any issues. 
Be prepared for emergencies
You will be living on a ship for at least a few weeks, so unexpected things can happen at any time. When you first get on the ship, take some time to walk around a bit and familiarize yourself with the ship's safety procedures. Locate the muster station, check the life jacket in your cabin and understand what you need to do in case of an overboard situation. These things will all be explained to you during the safety brief, so pay attention. 
Cruise ships are generally safe, but this does not mean that accidents can't happen. Most common incident usually happen due to slippery surfaces, as certain areas of the deck can get wet due to high humidity levels. Food poisoning is another common thing that can happen on a cruise, either because passengers don't pay attention to what they eat, or because food is not being properly stored. In situations where incidents happen because of the staff's lack of training, or a faulty equipment, you can take legal action against the company. No win no fee solicitors have worked numerous such cases and know all the legal steps that need to be taken. 
Remember that cruises are like a small city
When you're on a boat with hundreds or even thousands of people, it can get quite crowded, just like in a small city. You get to see people from different backgrounds and cultures, so remember to always keep an eye open for anything suspicious. 
For your own safety, act just like you would when visiting a foreign place. Don't ever leave your cabin unlocked, don't leave valuables out of sight and don't be too friendly with strangers. Never walk alone in poorly illuminated areas, just like you wouldn't walk on a dark alley at midnight. If you are traveling alone, you may not want to mention that to the first stranger you meet, as you don't know who they might be. Also, never give away your cabin number or leave your key unsupervised. The last thing you want is unsolicited visitors during the night.