The last of the three high-tech container gantry cranes for HHLA was pulled to the Terminal Burchardkai (CTB) on 21 November in a complex procedure.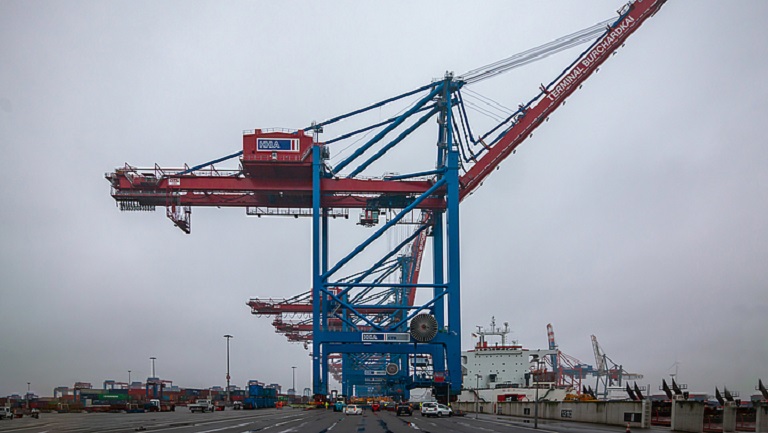 A special ship belonging to Chinese manufacturer ZPMC had brought the three container gantry cranes from Shanghai to Hamburg and had docked at CTB for several days. 
One by one the mighty pieces of handling equipment, which each weigh 2,480 tonnes, were pulled on land along tracks with the help of high-performance winches. Workers had to wait for the appropriate water levels and weather conditions. 
The new gantry cranes will replace three smaller units at CTB, which have already been dismantled. Now the elements which are still missing must be gradually installed and the entire system made operational. Following extensive tests, they will be able to load or discharge two 40-foot containers simultaneously and in one movement.
HHLA is already expecting delivery of another two large container gantry cranes of the same type in the first quarter of 2020. Following the gradual commissioning of all new handling equipment, the CTB will have an additional mega-ship berth and will increase its waterside handling capacity on a quay wall of unchanged length.
Source: HHLA (Additional information about the Port of Hamburg at CruiseMapper)