Golden Energy Offshore has secured extension and more work for the IMR Despina in direct continuation of the present contract with Fugro.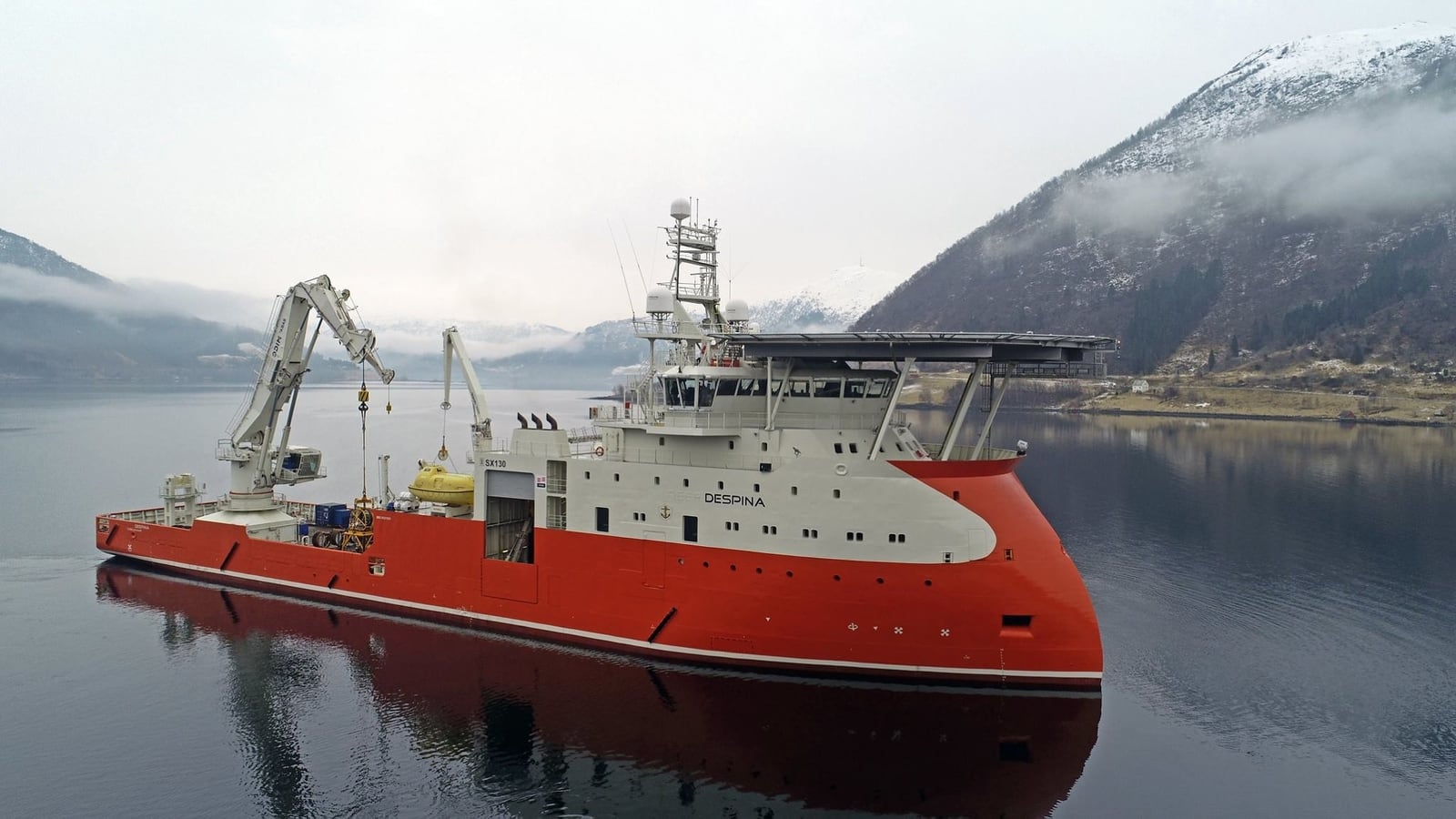 The vessel has safely and successfully completed several projects this year for clients in the North Sea.
Golden Energy Offshores SX 130 series are state of the art vessels with high capacities and good station keeping capabilities.
The hull form, with the ULSTEIN X-BOW®, and the diesel-electric propulsion system, ensures exceptional performances with regards to fuel consumption, sea keeping, station keeping, speed, and stability.
Low fuel consumption with low emissions and a ballast treatment plant makes the vessels environmental friendly.
The propulsion system comprises two azimuth type propellers, each driven by an electrical motor.
Two tunnel thrusters and one azimuth are installed in the fore part of the Vessel.
The compliance with IMO Resolution MSC.266(84) Code of safety for special purpose ships will allow the vessel to have more charterers personnel onboard if required.
A ROV hangar is included in the vessel design, to allow for operation of 2 x WROV systems in sheltered conditions. 2 x Integrated AHC LARS systems has been installed to ensure safe effective operation of the ROVs. 3 split hangar doors on each side and a roller gate on the aft side of the hangar, provide the required access to the hangar. Umbilical winches are installed below Main Deck.
The 150T AHC Offshore Crane located on SB side has access to approx. 80 % of Main Deck @ 75T SWL, and almost the entire deck @ 50T SWL. The Offshore Crane can operate over the side, but also through the 7.2 x 7.2m moonpool with wave damping bulkheads on all four sides. This same moonpool is prepared with interface and structural enforcement for a Module Handling Tower.
A helideck certified for Sikorsky S-92 Helicopter has been installed to improve logistic possibilities of personnel and spare parts.
Source: Golden Energy Offshore