Africa has recorded a growth rate averaging 5% for the past decade. The CMA CGM Group is helping to spearhead this brisk pace of growth by leveraging its longstanding presence in Africa and its recent investments in logistics.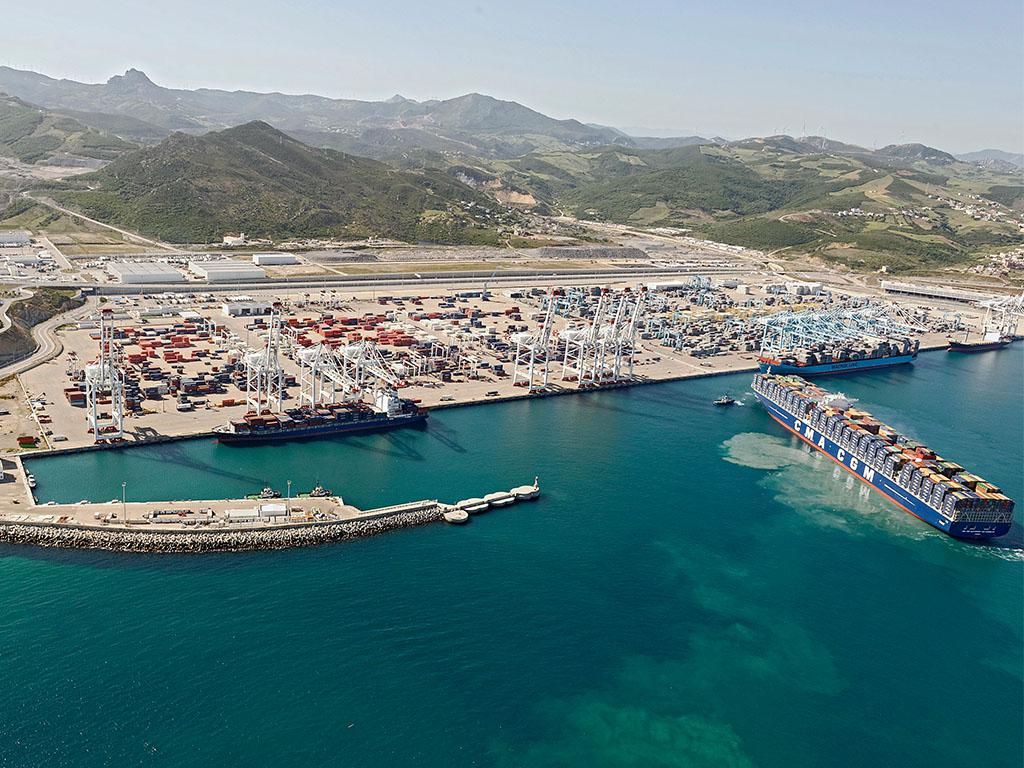 Africa is on the fast-track to economic development. While the continent has not been left unscathed by the Covid-19 pandemic, the World Bank believes its economy will not be hit as badly as that of other regional blocks. Spurred on by its dynamic demographic profile that is stimulating economic growth, the face of Africa has changed:
"By 2025, Africa's population will be three times that of the European Union," explains Eric Bonnemaison, VP, Head of Africa Inland Services Development, CMA CGM Group. "By 2050, its population is forecast to be five times the size, with Nigeria the world's third-most populous country, trailing only China and India."
This is a key factor for understanding what is driving the continent's economy.
In 2019, six African countries ranked among the world's top 10 fastest-growing economies (source: African Development Bank):
Rwanda: 8.7%
Ethiopia: 7.4%
Côte d'Ivoire: 7.4%
Ghana: 7.1%
Tanzania: 6.8%
Benin: 6.7%
"African economies are changing and starting to industrialize"
This trend is taking hold in a region with abundant natural resources. "Ghana and Côte d'Ivoire alone supply 60% of the world's cocoa production," explains Georges Serre, Africa and Institutional Advisor for the CMA CGM Group. "When it comes to timber and the forestry economy, the Congo basin is Africa's equivalent of the Amazon forest, with vast potential for sustainable management. And that's not to mention the region's mining and oil resources."

Georges Serre is keen to point out that African economies are undergoing radical change: "Six years ago, agriculture accounted for 35% of Côte d'Ivoire's economy. Today, agriculture's share is down to just 20% as services have gained traction. African economies are changing and starting to industrialize. Ghana, for example, now exports cocoa powder rather than beans."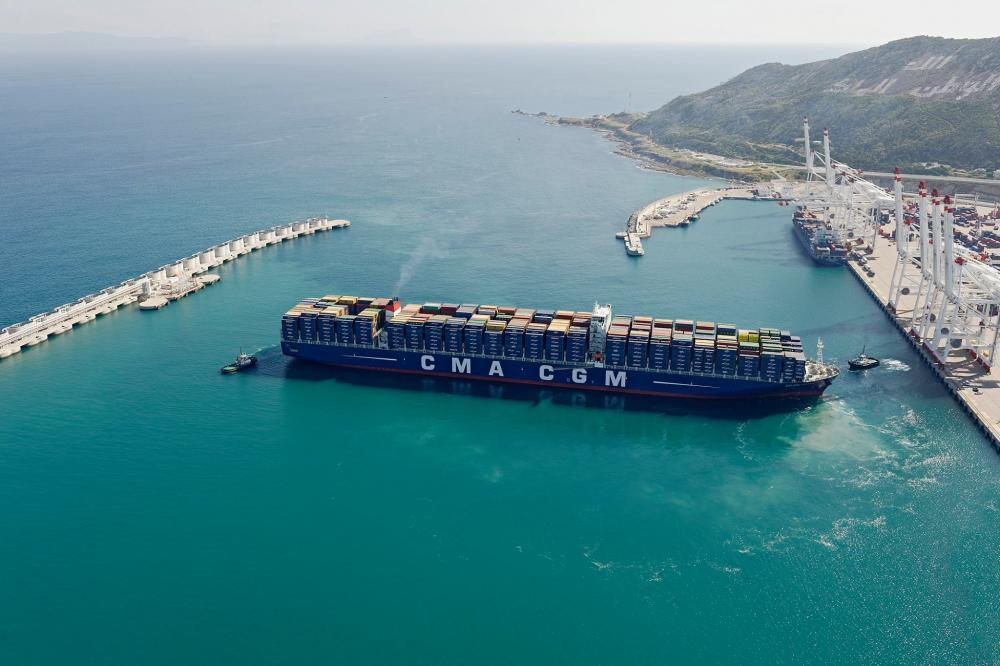 Nowhere is the progress made by the African economy more obvious than with its digital transformation. During the 1990s, the penetration rate of fixed-line telephony was just 2%, whereas by 2025, the proportion of sub-Saharan African population with smartphone internet access is forecast to reach 40%. This fast-track digitalization has paved the way for the rapid uptake of innovative services. At CMA CGM, the covid-19 crisis led to an acceleration in the digitalization of its agencies.
"We kept our business running with 70% of our employees working from home," explains Alain Aurousseau, Commercial & Agency Network, North & West Africa, CMA CGM Group. The agencies in Nigeria and Cameroon have even started to issue their first fully digitalized—and thus completely paperless—bills of lading.
Strong growth in shipping traffic
Businesses lie at the forefront of these far-reaching changes on the continent. Trends in shipping are a bellwether of how the African economy is performing. "Shipping traffic has picked up over the past few years in Africa, and new routes are opening up with India, the Middle East and Turkey. Europe, which used to account for 80% of trade with Africa, now stands at just 15%," says Hervé Zongo, General Manager Côte d'Ivoire, CMA CGM Group.
With Tanger Med 2, Morocco has now broken into the highly exclusive club of the world's top 20 ports, with a total capacity of 9 million TEUs. Port Said in Egypt and Durban in South Africa, which handle close to 3 million TEUs, both rank among the world's top 100. And behind them, the race is heating up, especially between the West African ports, which include three with a million TEU-plus capacity (Lagos in Nigeria, Lomé in Togo, and Tema in Ghana), followed closely by Pointe-Noire, Dakar, Abidjan and Cotonou. On Africa's East Coast, Mombasa in Kenya posted a record performance last year, handling 1.4 million TEUs.
And there is a whole raft of new projects, chief among which the deepwater port at Lekki, 30 or so kilometres from the Nigerian capital. CMA Terminals officially agreed in late September 2019 a 45-year contract to manage the new port facility.
Lekki is scheduled to enter service in 2022 and will ultimately have a total capacity of 2.5 million TEUs. With a depth of 16 meters, it will be able to accommodate vessels with a capacity of up to 18,000 TEUs and thereby ease congestion at existing facilities serving Lagos (Apapa and Tin Can) from which trucks face a journey of several days to reach the ports.
"Developing an integrated range of transport services for the African market"
According to Pascal Hirn, Vice President Africa Lines CMA CGM, "logistics is one of the key factors that will help to step up and secure the continent's future development. Investing in deepwater terminals alone is not enough. That needs to be supported by a genuine strategy within the continent."

Eric Bonnemaison shares his view: "Today, an African producer looking to export their production to another continent has to reckon with a shipping cost of €2 per kilometre for their containers. That puts it at a major disadvantage to other countries where overland transport costs are far lower. We need to build facilities that will enable local producers to export their goods at a lower cost because an economy that does not export usually struggles to expand. That is why CMA CGM Inland Services (CCIS) is to open up three new hubs in Egypt, South Africa and Nigeria—Africa's three leading economies." Creating a larger number of logistics hubs in Africa helps to foster the development of the domestic markets.
The strategy is thus to establish positions on trade corridors between the main port hubs and inland areas, while in parallel developing an extensive and integrated range of logistics services. That is why the Group, via its CEVA Logistics subsidiary, recently acquired AMI Worldwide, a major force in logistics in East and Southern Africa.
"Since it acquired Delmas, CMA CGM has managed to build and expand a highly extensive network of shipping services. Rodolphe Saadé's aim today is to develop an integrated range of transport services for the African market," explains Paul Haéri, Vice President CEVA, Business Development Africa.
With CEVA Logistics, the Group will soon be in a position to offer an extensive and seamless catalogue of logistics services spanning 41 countries on a continent where the sector remains highly fragmented.
"Some of our customers still have reservations about expanding into Africa given the issues they may face," notes Pascal Hirn. "We want to able to support businesses with their development by building a full-range of transport services, including both shipping and air freight solutions, as well as customs clearance, storage and intermodal transport services." And, by doing so, help Africa raise its sights further still.
Source: CMA CGM