The transfer of the Brent Alpha oil platform across the North Sea and the river Tees for dismantling included assistance to the Iron Lady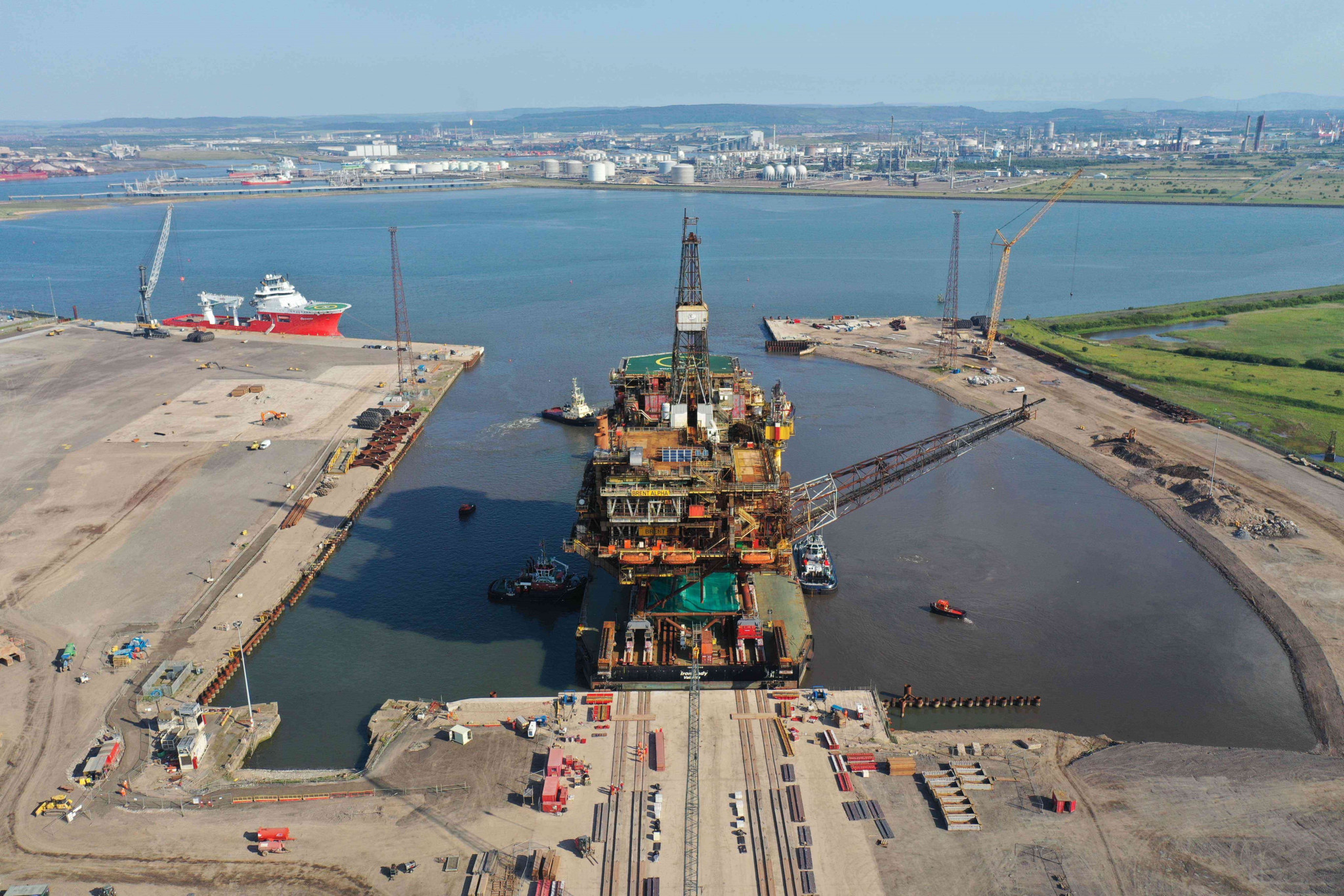 Among the four tugs involved was the VB KRACHT, with an 80-ton bollard pull
Employing four company tugs including the VB KRACHT, Boluda Towage Europe successfully assisted in the towing of the Pioneering Spirit (the largest vessel in the world by gross tonnage), which transported the topsides of the Brent Alpha platform for dismantling and recycling.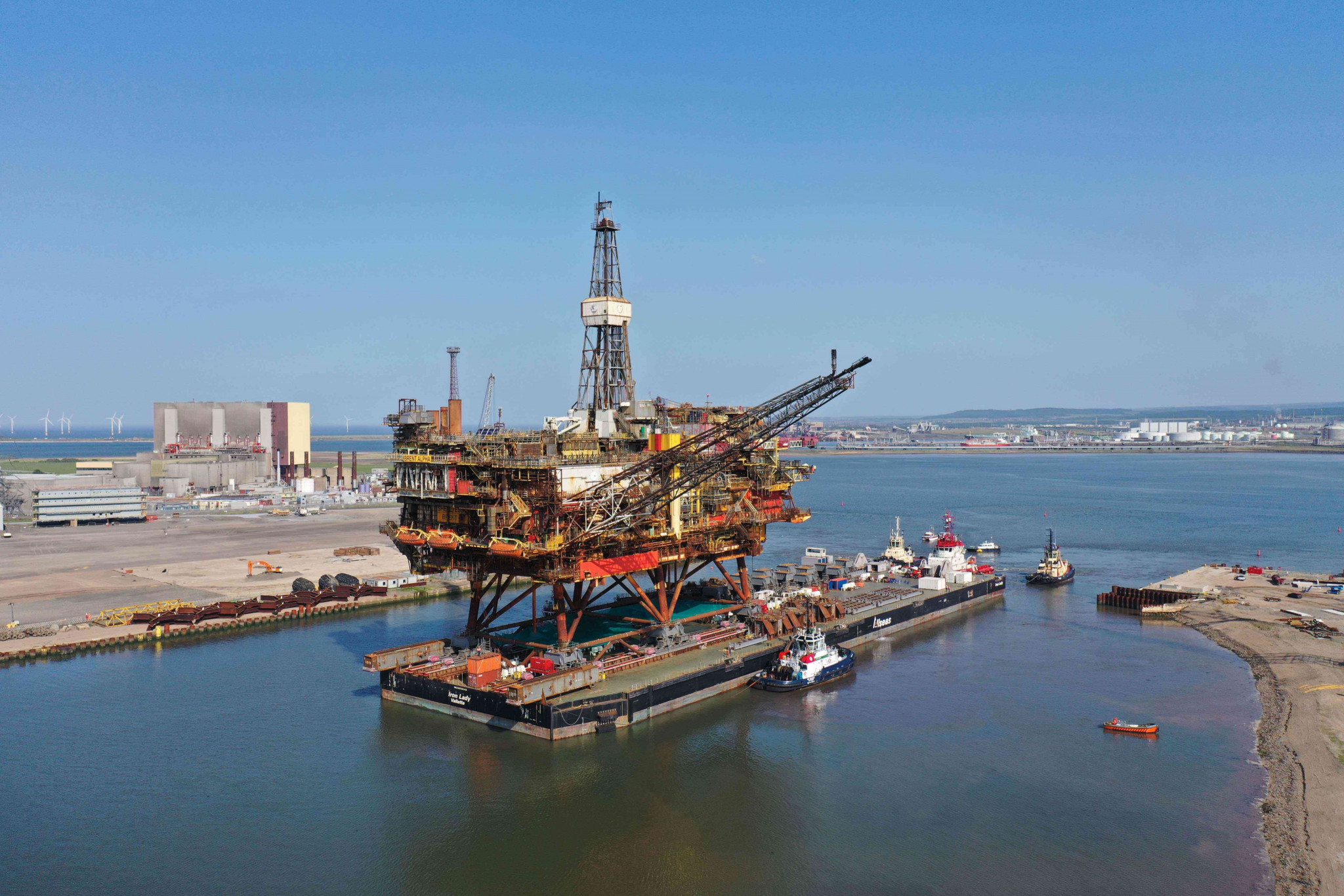 The VB KRACHT, with 7,071 HP and a bollard pull of 80 tons, was one of four tugs assisting in the transfer of Shell's Brent Alpha oil platform.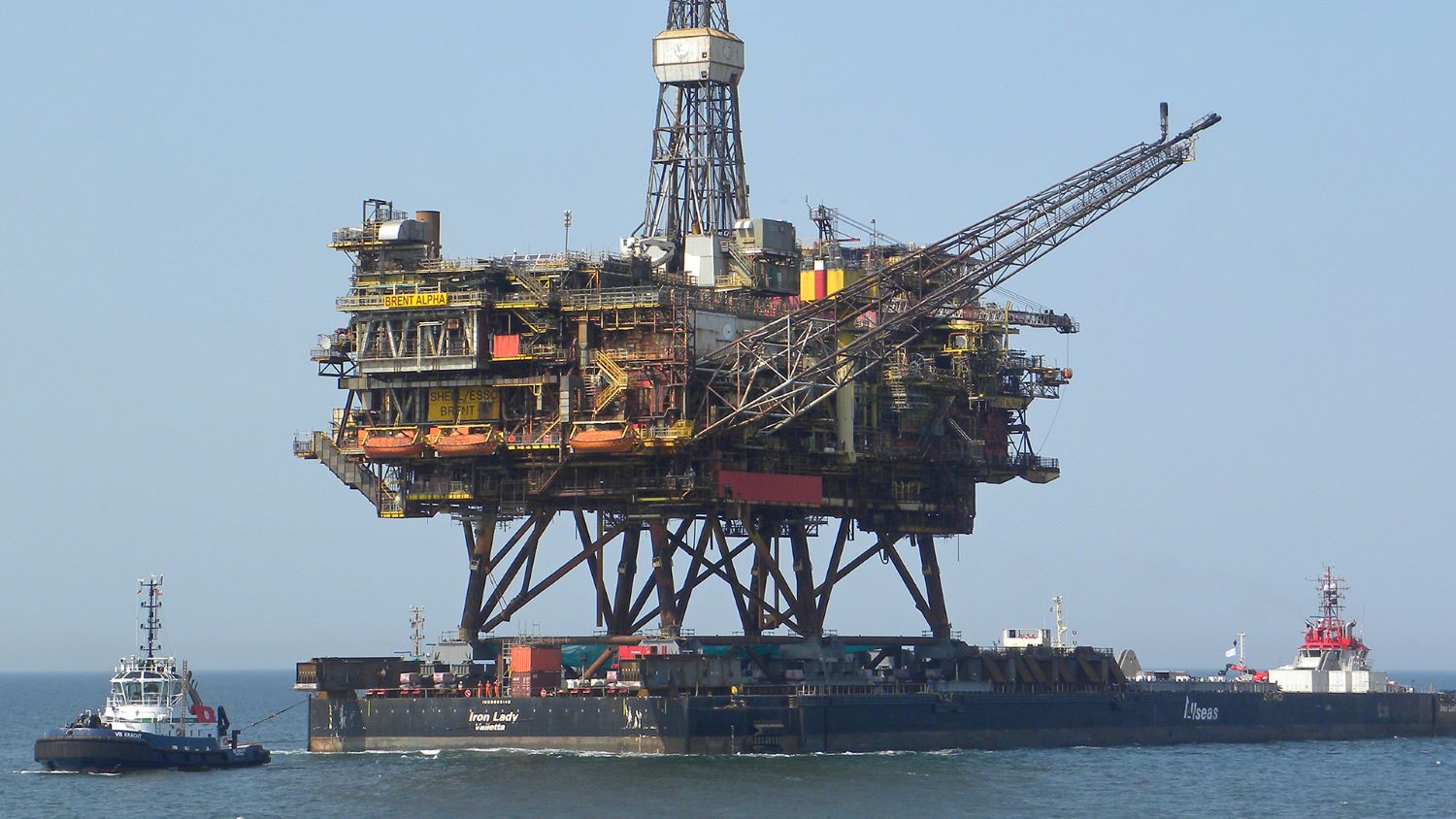 The platform, installed 44 years ago in the North Sea, was first placed on the deck of the vessel Pioneering Spirit, owned by the Allseas company. With the oil structure on deck, Boluda Towage Europe tugboats assisted the ship to the Hartlepool coastline, where the platform was transferred to the Iron Lady vessel.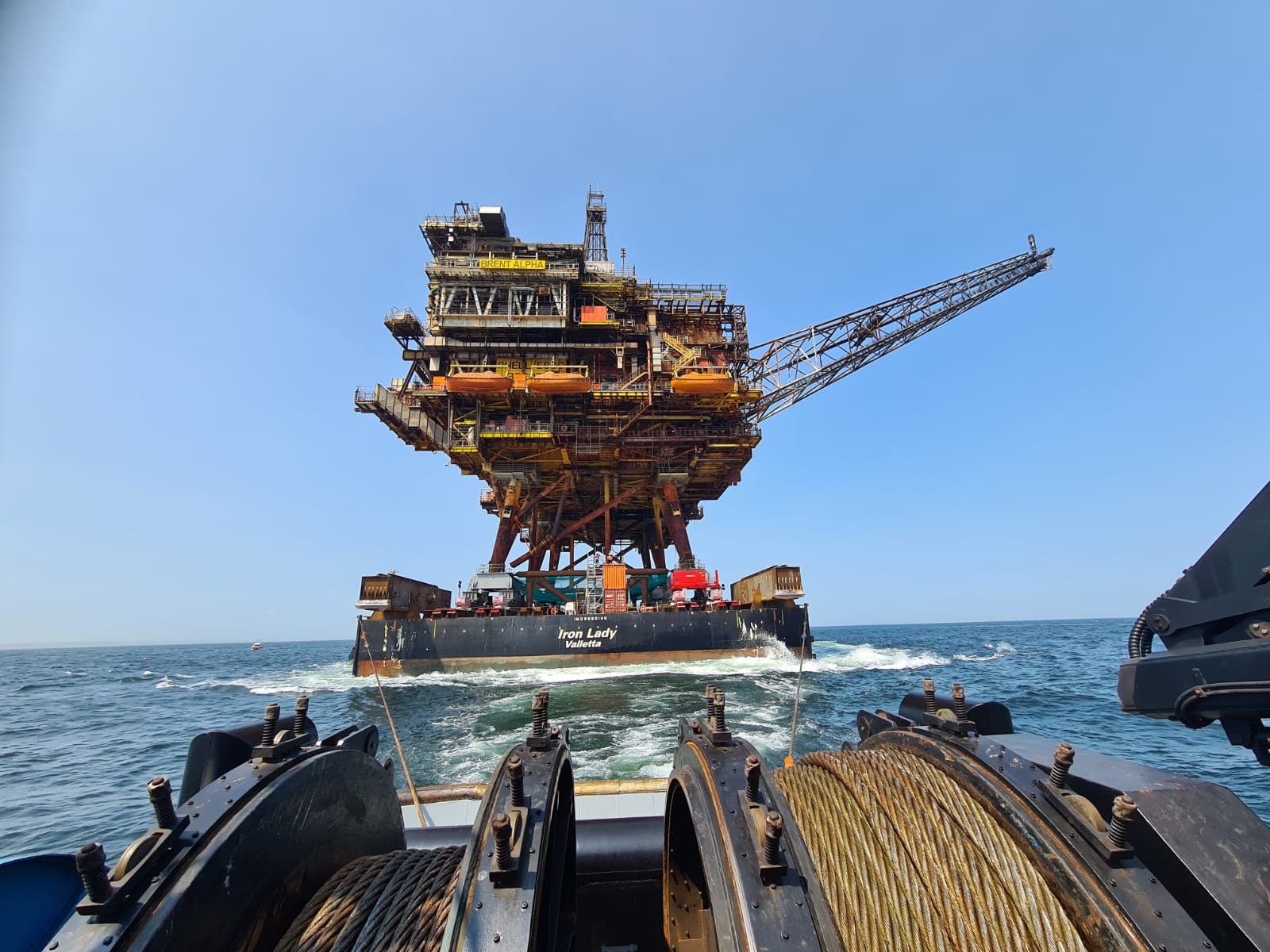 From there, Boluda Towage tugboats assisted the Iron Lady, loaded with the Brent Alpha oil platform topsides, to transport it along the river Tees for dismantling and recycling at the Able UK shipyard, a company located in Teesside, eastern Britain.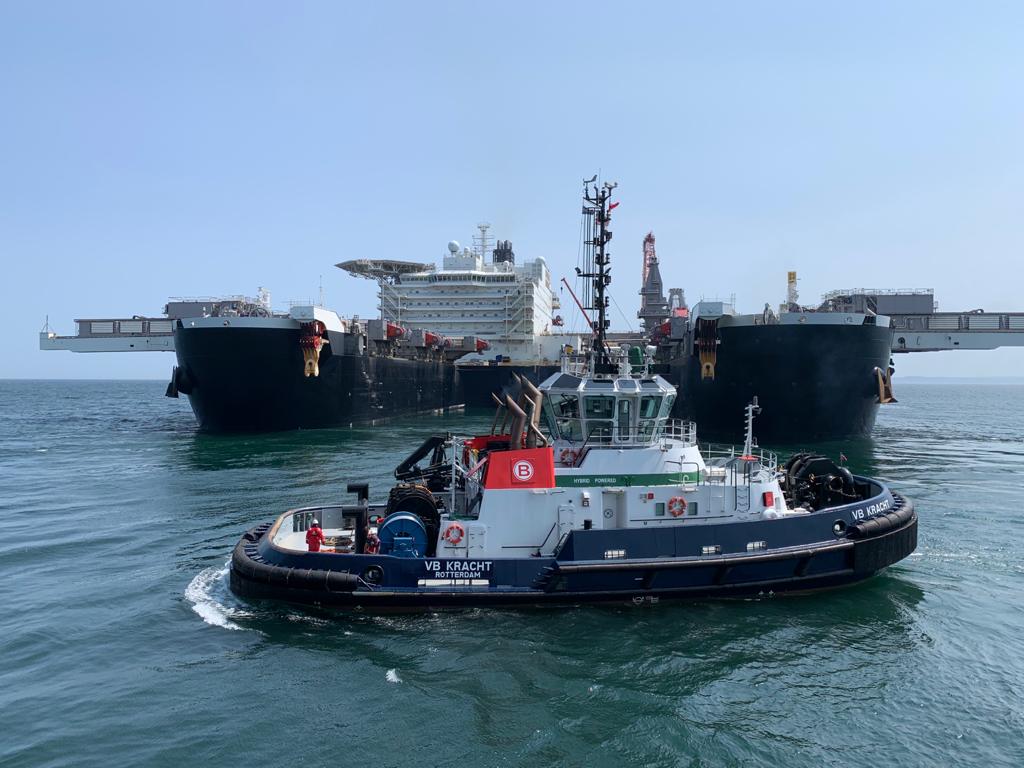 Given that the entrance channel to the Able UK decommissioning shipyard is narrow and tidal-restricted, the last phase of the journey required extensive experience in towing manoeuvres and the use of high powered and versatile tugs. Towing manoeuvres were carefully prepared in close collaboration with Allseas and Shell.
Source: Boluda