The 'Esvagt Aurora' tested its emergency response and equipment in acute situation after a fire broke out at the Melkøya Gas Processing Station outside Hammerfest. Both crew and equipment delivered a most professional and emphatic performance.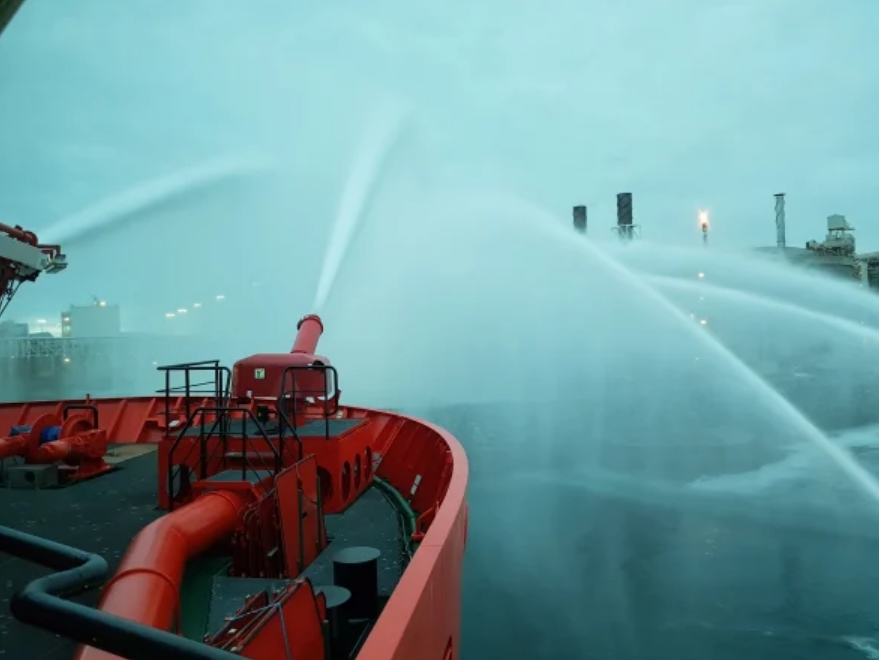 On Monday, September 28, a fire broke out in a turbine at the gas processing station Melkøya, which is located on a small island outside Hammerfest in Northern Norway. The Melkøya facility receives and processes natural gas from the Snøhvit field in the Barents Sea and turns it into a liquid form (LNG = liquefied natural gas), and a quick extinguishment was decisive in avoiding a potential escalation of the situation.
Luckily, the 'Esvagt Aurora' was on its way out of the Port of Hammerfest, and the vessel's crew was able to react immediately.
'We received the emergency call at 16:35, and 10 minutes later, we were in place to send water over the facility', says Captain Rani Rasmussen.
The 'Esvagt Aurora' is equipped with two state-of-the-art and powerful Fi-Fi cannons (fifi = fire fighting, red.), which are able to "shoot" 2 x 60,000 litres of water per minute at a distance of 180 m and a height of 110 m. Having the FiFi cannons and echo sounder in the stern of the vessel was an advantage. This made it possible for the 'Esvagt Aurora' to get quite close to the facility and send water over the fire.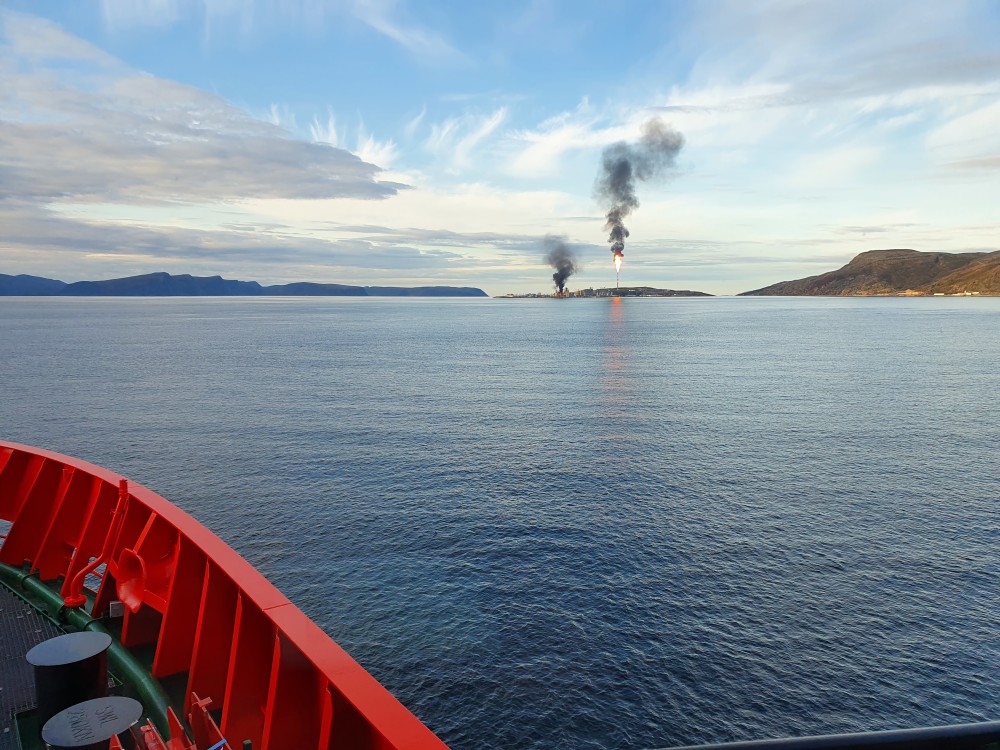 'We assisted with FiFi cannons for approximately 5 hours', says Chris Hansen, Chief Officer on board:

'Both equipment and crew reacted just the way we had imagined', he adds.
A little before midnight, Equinor, who owns the facility, could inform that the situation was under complete control and the fire extinguished, meaning that the 'Esvagt Aurora' could head for her regular spot at Vår Energi's Goliat FPSO, where praise for the performance awaited.
The crew also received praise from the land operation:
'In ESVAGT, we practice being sharp in all possible situations, and even if we don't often experience fire on land, we are very proud that everybody reacted in a professional and optimal manner in the situation and made a considerable positive difference', says Kristian Ole Jakobsen, DCEO at ESVAGT.
Source: Esvagt