Elengy's Montoir-de-Bretagne terminal received last week for the first time a Q-Max, the largest LNG carrier in the world. 345 m long (more than the Eiffer Tower ) and 54 m wide, the Al Mayeda ship from Qatar (hence the Q of Q-Max) carries up to 267,000 m3 of liquified natural gaz (LNG), approximately ten times the yearly residential energy consumption of the Nantes metropolitan area.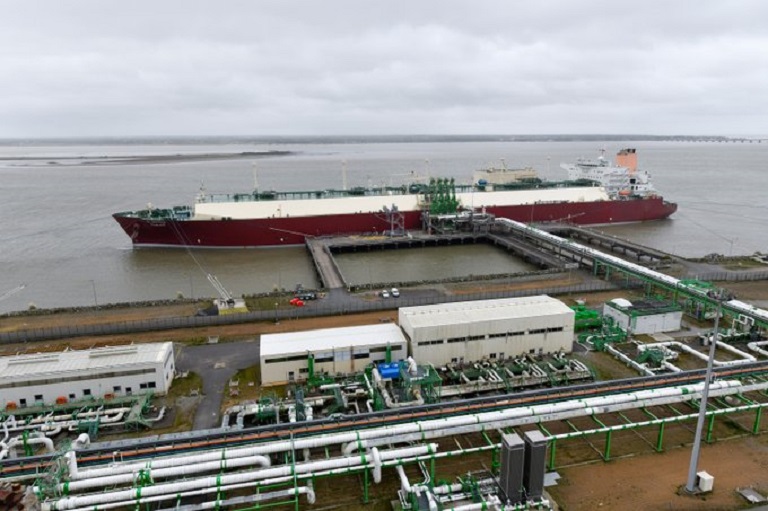 The Montoir-de-Bretagne LNG terminal, in the port of Nantes Saint-Nazaire, is well located to benefit from: a privileged position on the Atlantic coast, right on the entrance to the Loire estuary, with a wide access channel, and with high standard quality port infrastructures and services. Regularly renovated and modernised, the site can not only accommodate these giants of the seas but is now a particularly attractive LNG entry point for France and its neighbouring markets. Over the past few years, it has been the leader in LNG transhipment operations in Europe, a service provided in complete safety thanks to its two berths configuration.
Since its commissioning in 1980, the Montoir-de-Bretagne LNG terminal has received more than 210 different LNG carriers, out of a world fleet of approximately 570. The LNG shipments not only come from Qatar but from various other countries spanning from Russia to Australia.
A European gateway to the gas market, Elengy Montoir-de-Bretagne industrial site is a major global hub. Today, as a responsible industrial company, Elengy offers services and solutions to promote the use of LNG and is committed to the energy transition alongside other port players. Nantes Saint-Nazaire Port relies in particular on the LNG sector in its approach to the energy and ecological transition of the estuary.
Source: ELENGY