Seven suspects were detained on Sunday on board an oil tanker in the English Channel off the Isle of Wight after British armed forces stormed the vessel and seized control.
Police in the UK earlier reported they were dealing with an ongoing incident aboard the Nave Andromeda after a number of stowaways made verbal threats towards the crew.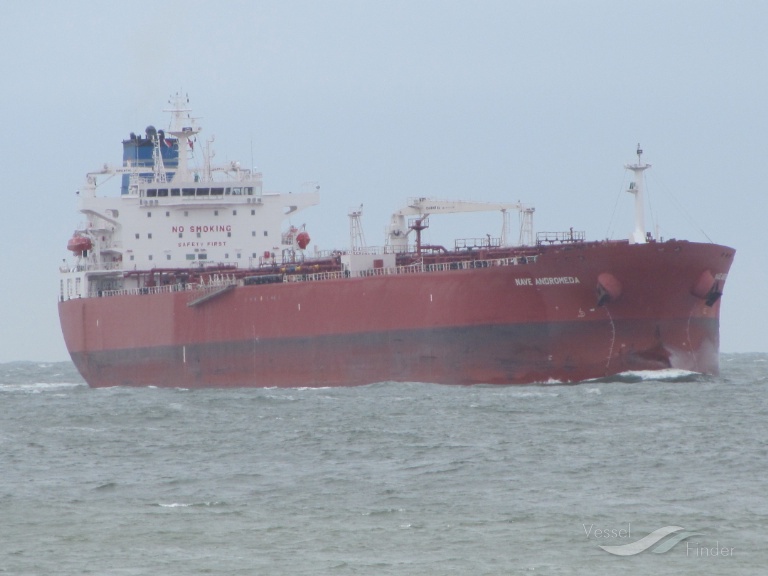 The UK Ministry of Defence said two senior government ministers authorised the military intervention after a request from the police.
Earlier, police said that concerns over the crew's welfare were raised at 10:04 am local time when the vessel was 6 miles (9.6km) off Bembridge - located on the easternmost point of the Isle of Wight.
The ship dropped anchor in the English Channel after circling in an area near the island.
No one was reported injured. The tanker was not hijacked, a spokesman for the ship's owner, Navios Maritime Acquisition Corp, said.
A three-mile exclusion zone was put in place in the shipping lanes around the Liberian-flagged crude oil tanker, which was bound for Southampton Port.
Hampshire police force said it was working with the Maritime & Coastguard Agency and Border Force "to bring this incident to a safe conclusion".

"We are currently assisting Hampshire Constabulary with an incident onboard a vessel situated off the Isle of Wight," a spokeswoman for the UK Coastguard confirmed to Euronews.

"The search and rescue helicopters from Lee on Solent and Lydd are in attendance."
The Nave Andromeda left Lagos in Nigeria on October 6 bound for Southampton in the UK where it was due to dock on Sunday morning, according to the vessel-tracking website MarineTraffic.
Live map tracking of the ship showed it sailing erratically off the east coast of the Isle of Wight.
Chris Parry, a retired Royal Navy rear admiral who is now a fellow at the Royal United Services Institute, told The Associated Press he suspected the stowaways grew violent as the tanker neared port, and the crew retreated to a secure area known as "the citadel" to retain control of the vessel.
The captain probably wanted to avoid taking a fully loaded tanker into the heavily populated area near the Portsmouth navy base, where Britain's carriers are based, as long as this incident was going on, Parry said.
"You don't want this ship anywhere near with this sort of thing going on," he said. "And so the captain probably rather wisely and in consultation with his owners, went to anchor off the Isle of Wight."

The UK Chamber of Shipping said it was "in contact with the relevant authorities."

"We believe it is likely to be related to stowaways onboard but are awaiting more information," the trade association said in a statement.
The Home Office, which is responsible for law enforcement and immigration, said it was aware of the incident.
Source: EuroNews