Wan Hai Lines announced the launch of Straits - Bangladesh Express Service "SBX" on November 3rd, 2020. This new service will help to strengthen Wan Hai Lines network in Straits and Chittagong.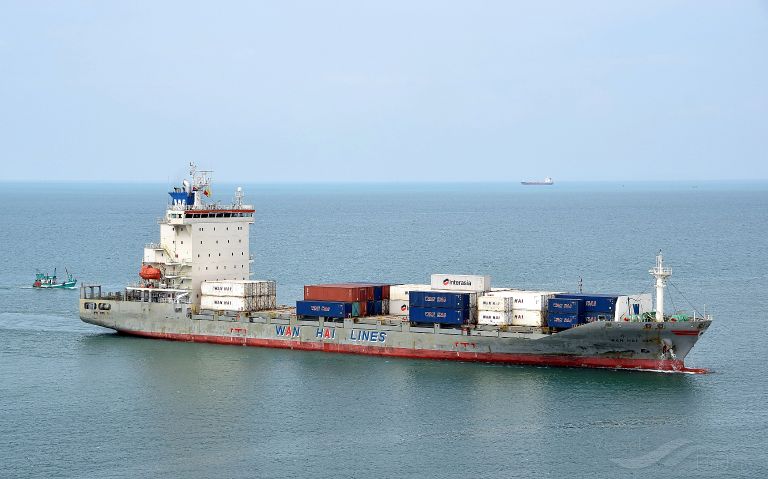 This service will be jointly operated with X-Press Feeders, by using 2 vessels with effective capacity of 1,200 TEU. Wan Hai Lines will deploy 1 vessel, while X-Press Feeders will operate 1 vessel.
SBX maiden voyage will commence from Singapore port on November 3rd, 2020.
The port rotation will be:
Singapore - Port Kelang West Port – Port Kelang North Port – Chittagong – Singapore.
Wan Hai Lines is confident that the new service will provide customers with better frequency and service coverage between Straits and Chittagong.
Source: Wan Hai Lines