Hudong-Zhonghua Shipbuilding (Group) has cut steel for the first LNG carrier it is building for compatriot trio of COSCO Shipping, CNPC and CSSC.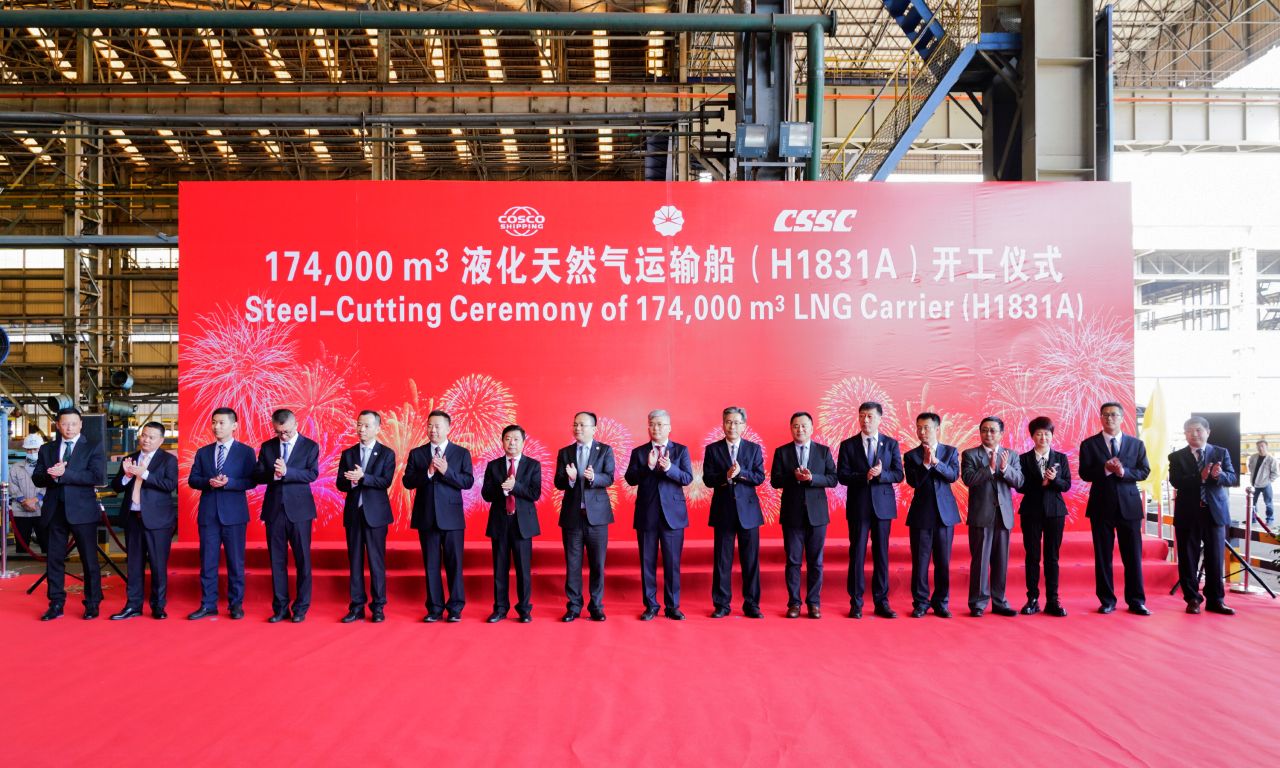 The company cut steel on October 31, for the H1831A, the first of three vessels capable of transporting up to 174,000 cubic meters of LNG.
This is the first LNG transportation project purely operated, managed and constructed by Chinese companies under the joint effort by COSCO Shipping, CNPC and CSSC.
The order for the vessels was placed in June, with each of the three vessels having a $185 million price tag.
Earlier in Apri,l China COSCO Shipping's unit, COSCO Shipping Energy Transportation sanctioned the establishment of an LNG transport joint venture and investment in three LNG tankers.
With the three newbuilds, COSCO's LNG fleet will reach 41 vessels with a total cargo-carrying capacity of 6.95 million cubic meters of the chilled fuel.
Source: Offshore - Energy