The Zvezda Shipbuilding Complex has commenced the construction of the second MR-type product carrier tanker fuelled with gas. Cutting of the first hull details for the coming vessel started in hull production block using the new advanced plasma gas unit installed as part of the expansion of existing capacity of the shipyard's main shop.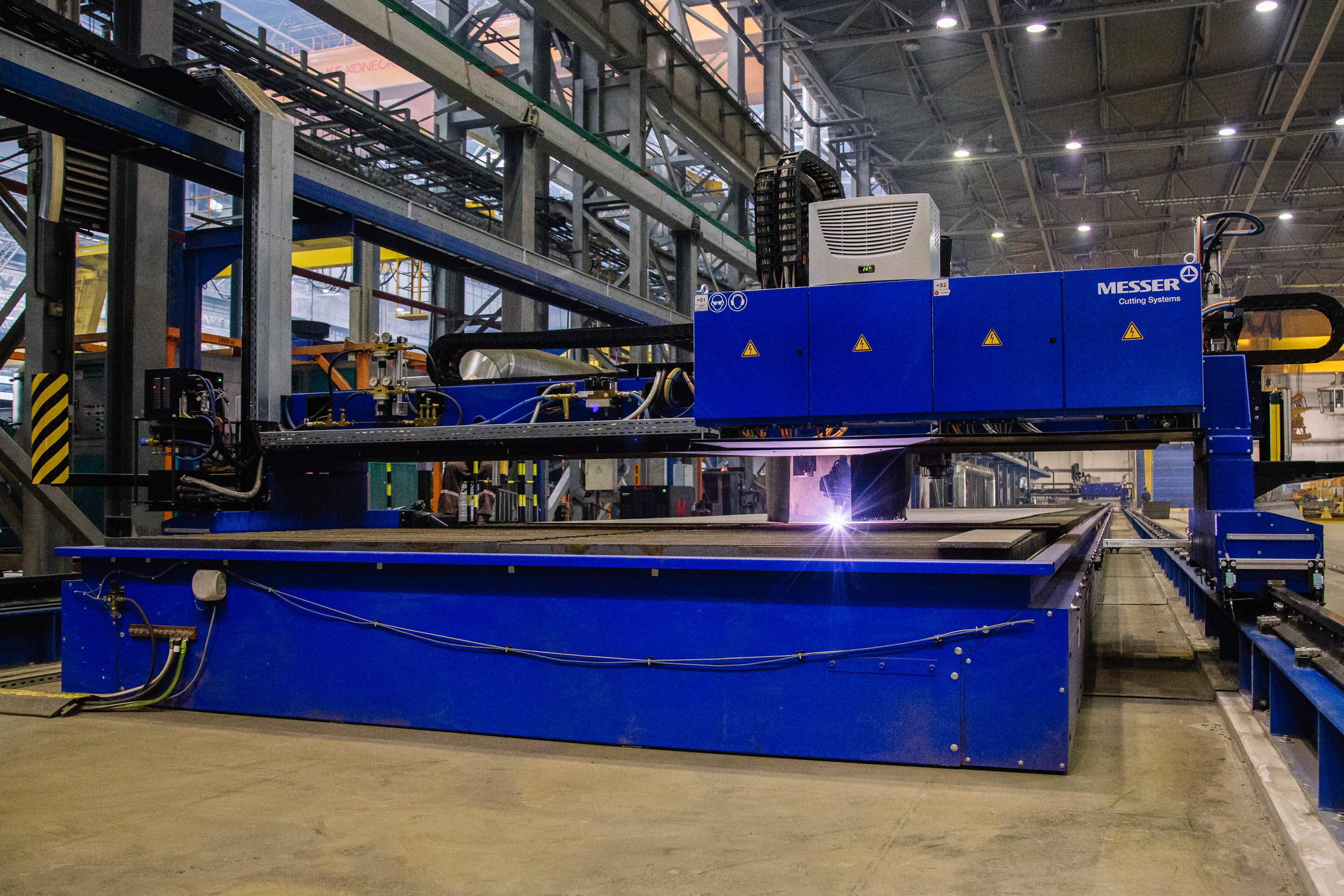 The tankers are designed to transport petroleum-based products and gas condensate that will be used for long-term time charter contracts between Sovcomflot Group and Novatek. The motor units of the product carrier tankers are to be powered by green gas fuel. This type of fuel can significantly reduce emissions to the environment. The technical specifications of the ships were developed to meet the new requirements of the International Maritime Organization (IMO).
The tanker will have a deadweight of around 50,000 tonnes, length over 180 metres, width over 32 metres and draft of 13 metres. Ice Class 1B vessels can safely navigate all year round, including that in the ice conditions of the Baltic Sea.
The Zvezda Shipbuilding Complex is constructed by the Rosneft-led Consortium upon the instruction of President of Russia Vladimir Putin. At the moment, the Shipyard's order portfolio includes over 50 vessels--59 vessels with options. The Shipyard's pilot throughput is provided for by Rosneft that placed an order for 28 vessels. Zvezda's product line will include vessels of up to 350,000 tonnes displacement, components of marine platforms, ice-class vessels, commercial vessels for cargo transportation, specialty vessels, and other types of marine equipment of any complexity, characteristics and purposes, including those that had not previously been produced in Russia due to the lack of required launching and hydraulic structures.
The following facilities have already been put into operation at the Zvezda Shipbuilding Complex: the hull production block, painting cabinets, the open heavy outfitting slipway equipped with a park of unique cranes and a state-of-the-art ship transportation system, and the floating transfer dock. The workshops built enabled the construction of a number of ships before the completion of the second stage.
Commissioning of the second stage will expand the shipyard's capacity and allow Zvezda to build vessels and marine equipment without any limitations. The second stage comprises the following: a dry dock and additional full-cycle production shops for construction of large-capacity vessels and marine equipment.
The Zvezda Shipbuilding Complex will rival foreign shipyards and provide Russia with a civilian fleet to develop offshore fields and smoothly navigate the Northern Sea Route--the shortest route between Europe and Asia.