Global project heavy lift carrier AAL Shipping (AAL) recently delivered 22,400cbm of stacker reclaimer components from Dalian in North East China to Port Hedland in Western Australia. The cargo, destined for the Fortescue Metals Group's Eliwana Mine and Rail Project in the Pilbara, was loaded on the 19,000dwt heavy lift mpv, AAL Fremantle (S-Class). Months of meticulous engineering planning were made significantly more difficult due to newly implemented COVID-19 restrictions in Dalian. Despite these challenges, the cargo was loaded safely, and schedule integrity maintained.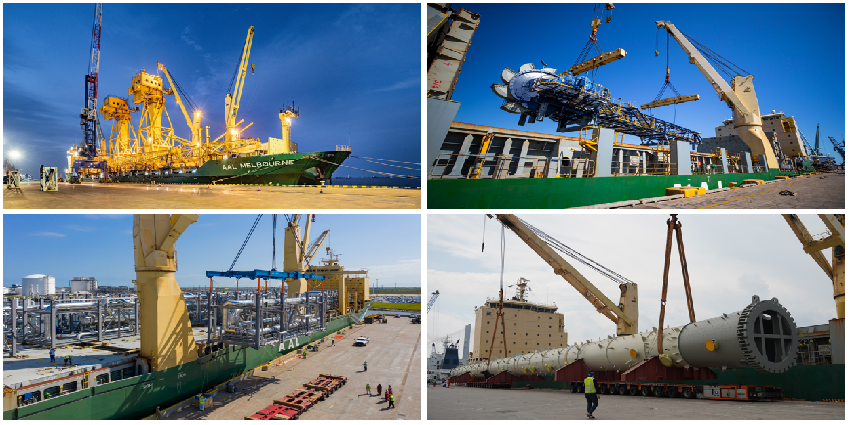 The stacker reclaimer components were shipped on behalf of one of the world's leading project logistics providers, Schenker Australia Pty Ltd. The cargo comprised of multiple components of which the heaviest was just over 230t and, the longest, 40m in length.  Tandem lifting was required using the vessel's port side heavy lift cranes (700t max lift) and the operation proved challenging. 
Nicola Pacifico, Head of AAL Transport Engineering explained, 'When handling heavy lift and over dimensional project cargo, considerations of weight distribution, lift height restrictions, maximum outreach and of course time and safety are significant.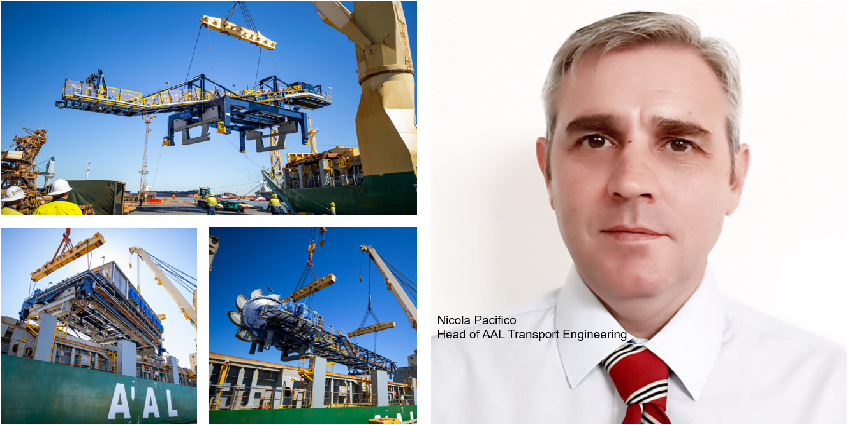 'Project requirements were also exacting, and we prepared extensive engineering modelling and feasibility scenarios to illustrate the safety of our transport solution, its response to potential weather fronts during typhoon season and to comply with additional requests submitted by Marine Warranty Surveyors. Ultimately, we met all required standards and made full use of the AAL Fremantle's 1,600sqm weather deck and the 53m length of her hold number 3 to safely stow and secure every piece of our customer's 22,400cbm cargo for its onward 3,700nm journey to Port Hedland.'

He added, 'At 19,000dwt, the S-Class is one of AAL's smallest fleet classes.  Designed and built by AAL to service the demands of the heavy lift project cargo market, its optimised and flexible cargo intake capacity have made the S-Class extremely popular.'
Located in the Pilbara Region of Western Australia, construction began on the Eliwana project in July 2019. The iron ore mining project includes 143km of rail track and a dry ore processing facility (OPF) capable of outputting 30 million tonnes per annum. The project will create up to 1,900 jobs during ongoing construction and 500 full-time site positions once fully operational.
Bernd Schuler, Commercial Manager Australia for DB Schenker Global Projects & Industry Solutions, concluded, 'We look forward to a successful and safe conclusion to this important project. DB Schenker is proud to design bespoke project cargo solutions for our most prestigious client Fortescue on their Eliwana project in the Pilbara region of Western Australia.'
Source: AAL