Total has signed a memorandum of understanding (MoU) with Korea Gas Corporation (KOGAS) during the LNG 18 conference in Perth, Australia, to reinforce mutual cooperation to explore opportunities throughout the LNG value chain.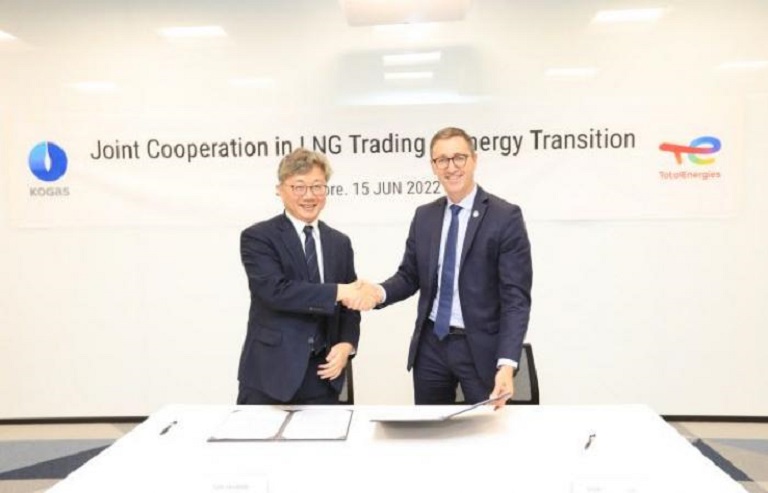 The main purpose of the agreement is to jointly identify and pursue opportunities to develop the LNG market in Asia and in new importing countries and to cooperate in LNG trading and terminal optimization.
"We are delighted to extend our long-standing cooperation with KOGAS, the world's largest LNG buyer and regasification terminal operator, along the entire LNG value chain. Our combined expertise will contribute to the generation of successful business opportunities in various LNG and gas sectors" commented Laurent Vivier, President Gas. 
Total, a world leader in LNG 
Total is a world leader in LNG, with solid and diversified positions along the entire value chain and LNG production of 10.2 million tonnes in 2015. Thanks to the development of our trading, marketing and logistics businesses as well as our LNG contract portfolio, Total can directly supply customers around the world with natural gas and liquefied natural gas while maintaining the flexibility to adapt to demand and take advantage of market opportunities. 
Total is active in most of the major LNG producing regions as well as in the main LNG markets and continues to develop its LNG business as a key component of its growth strategy. The Group has participations in LNG plants in Indonesia, Nigeria, Norway, Oman, Qatar, the United Arab Emirates, Yemen, Angola, Australia and Russia. Total has also secured the purchase of LNG from projects in the United States, and has long-term access to regasification capacity in key global LNG markets.
Source: TotalEnergies