Pan Ocean and Shell have named a new LNG bunkering vessel with a capacity of 18,000 cbm which Shell will deploy in the Americas.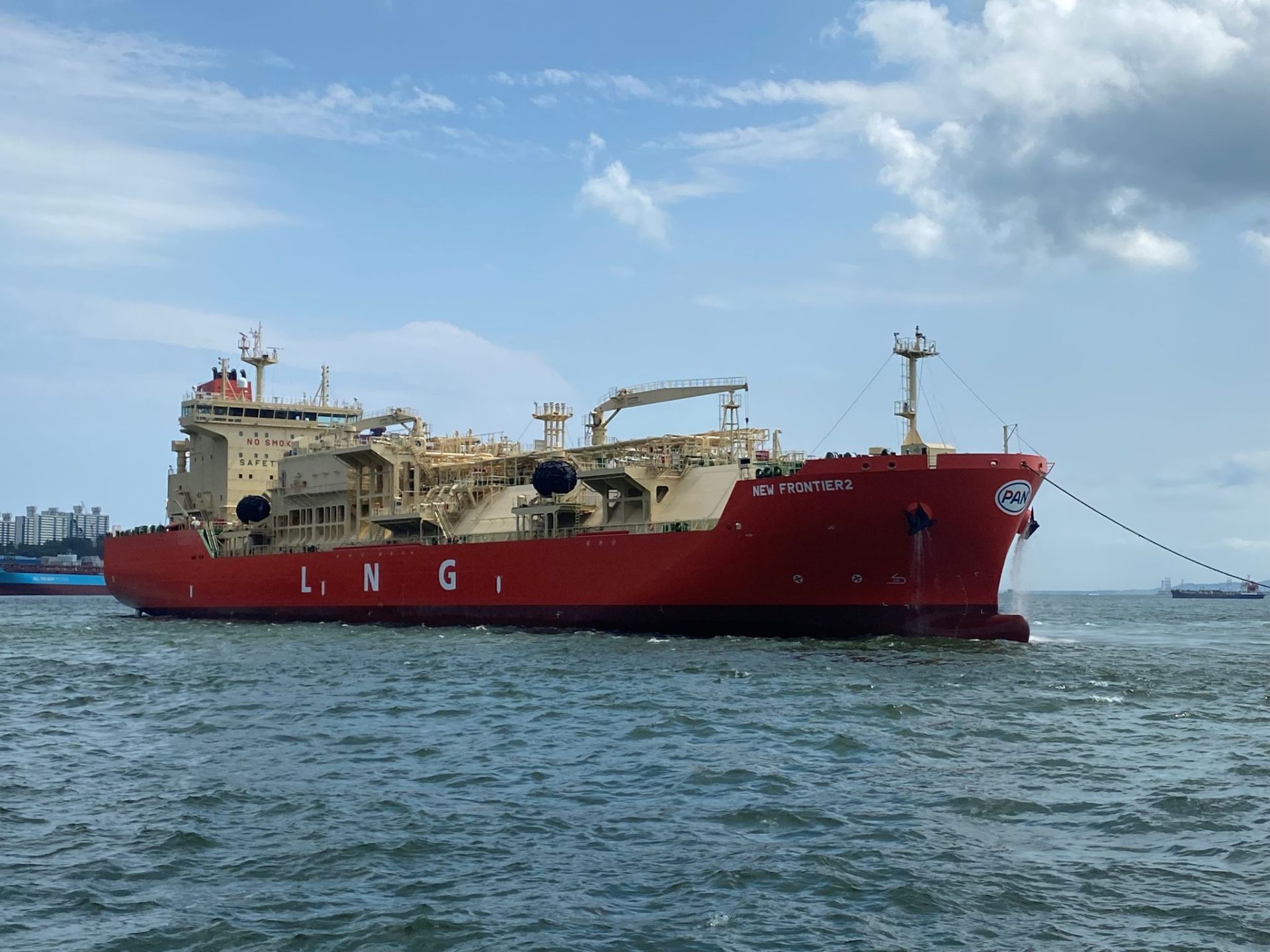 According to a social media post by Shell's head of downstream LNG, Tahir Faruqui, the company's newest chartered LNG bunkering vessel has been named New Frontier 2.
He said that this is the third LNG bunkering vessel that Shell will deploy in the Americas.
Moreover, the vessel is part of the company's fleet of 12 bunkering vessels, enabling Shell LNG's availability across key bunkering locations worldwide, Faruqui said.
South Korea's Hyundai Mipo built this large LNG bunkering ship.
Shell said in April 2021 that it chartered this vessel from Pan Ocean and that it plans to deploy it in the Gulf of Mexico.
Pan Ocean and Shell's unit Shell NA LNG entered into the six-year charter deal worth about $55 million. The contract also includes two extension options.
This newbuild adds to a fleet of LNG bunkering vessels Shell uses across the globe.
In the US, Shell is already using the chartered Q-LNG 4000 to supply LNG bunkering vessels.
In addition, Crowley Maritime and Shell teamed up in 2021 to build a new Jones Act-compliant LNG bunkering barge with a capacity of 12,000 cbm.
Shell's unit will use this vessel to fuel LNG-powered ships that call on ports on the US East Coast, starting in 2024.
Besides the US, Shell recently added two more LNG bunkering locations in Europe, Flushing and Antwerp.
With this, the company expanded its network to 19 locations across 12 countries.
Source: LNGPrime