SeaPort Manatee has signed a five-year agreement with Citrosuco North America Inc., a global importer of natural citrus juices. This partnership will not only create numerous job opportunities but also generate a substantial economic impact for the region.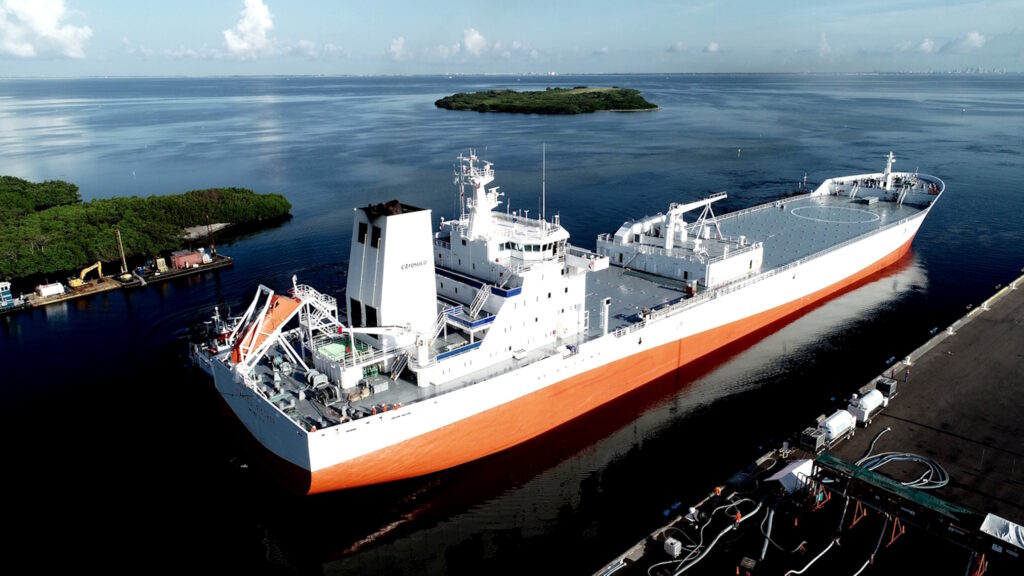 "SeaPort Manatee is pleased to resume its relationship with one of the world's most prominent natural juice companies. This long-term agreement signifies a mutually beneficial collaboration that will serve as a catalyst for economic growth in Manatee County," said James Satcher, chairman of the Manatee County Port Authority, which unanimously approved the agreement at its Nov. 14 meeting.
Under the new five-year agreement, 24 Citrosuco vessel calls a year are anticipated at SeaPort Manatee, generating an estimated $3 million in annual revenue for Manatee County's seaport. The boost in trade and revenue will have a lasting impact on the region, enabling SeaPort Manatee to further invest in infrastructure to meet the demands of an ever-growing market.
"Juice products have long been a major import at SeaPort Manatee," said Carlos Buqueras, SeaPort Manatee's executive director, "and this historic agreement helps ensure this flow continues for many years to come."
Located "Where Tampa Bay Meets the Gulf of Mexico," SeaPort Manatee is a dynamic global trade hub, serving as the vibrant ships-to-shelves gateway for burgeoning Southwest and Central Florida markets, with convenient rail and roadway links, including to the distribution-center-filled Tampa/Orlando Interstate 4 corridor. The closest U.S. deepwater seaport to the expanded Panama Canal, SeaPort Manatee offers 10 deep-draft berths, proficiently fulfilling diverse demands of container, liquid and dry bulk, breakbulk, heavylift, project and general cargo customers. The self-sustaining port generates more than $5.1 billion in annual economic impacts while providing for more than 37,000 direct and indirect jobs – all without benefit of local property tax support.