One crew member has died and eleven others were missing after a cargo ship sank off Turkey's Black Sea coast in severe storms, Turkish officials said on Monday.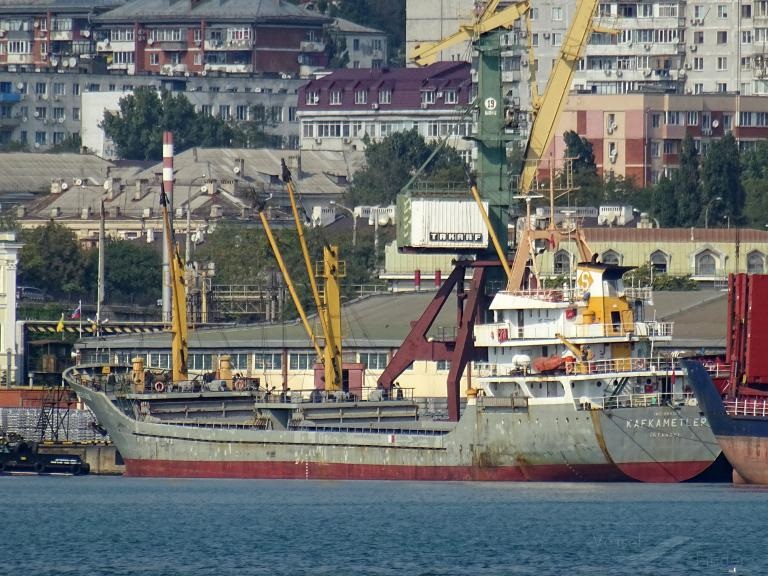 The ship was on its way to the western Turkish port of Izmir
The Turkish-flagged Kafkametler sank on Sunday after hitting a breakwater outside the harbor off the town of Eregli, some 200 kilometers (124 miles) east of Istanbul.
The Kafkametler vessel sent out a distress signal at 10:29 am (0729 GMT), according to the Turkish ministry of transport.
The captain said in his last communication with authorities that the ship was drifting towards a breakwater off Eregli.
The vessel lashed into the breakwater several times before it sank, said Turkey's transportation and infrastructure minister Abdulkadir Uraloglu.
Earlier, Turkey's interior minister Ali Yerlikaya said that rescue crews were on standby waiting for the weather conditions to ease to begin a rescue mission.
"Unfortunately, we could not carry out search-and-rescue activities for the 12 Turkish crew members," Yerlikaya said. "As soon as conditions improve the search-and-rescue operations will begin immediately."
The cargo ship was transporting ferrosilicon from the Russian port of Temryuk to Aliaga in Turkey.
According to media reports, the severe storms that hit northwestern Turkiye caused widespread damage and disruption on Sunday, including the breakup of another cargo ship and the evacuation of a prison.
The Maritime General Directorate said that the Cameroon-flagged Pallada was broken into two parts after running aground in 5-metre (16-foot) waves off Eregli. All 13 crew were rescued safely.
On Sunday, several parts of Turkey were hit by severe storms. Four people were reportedly killed after being swept away by floodwaters caused due to heavy rains in the southeastern provinces of Diyarbakir and Batman.
Around 50 people were also injured in the floods.
In neighboring Bulgaria, two people were killed on Sunday due to the severe weather.