COSCO-China Ocean Shipping Group Co went back to financial gain in 2014 following three years of financial losses, as announced by the group.
According to Ma Zehua, the group's chairman, cited in the Xinhua news agency, the state-supported shipping company, commanding China COSCO Holdings Co Ltd, possessed a financial gain of 5.04 billion yuan ($809.26 million) in 2013.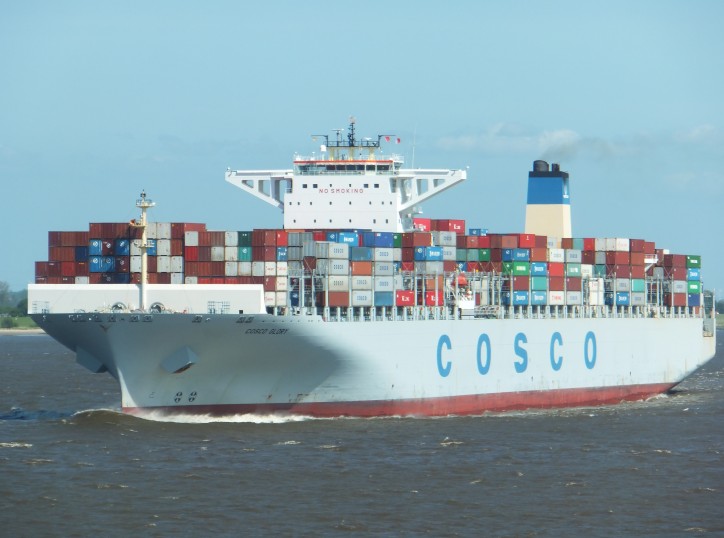 Image of COSCO Glory: Joern von Aspern
He went on that the operating total income increased by 2 percent year-on-year (without indicating a specific number) and the company's asset to liability ratio decreased 4.4 percentage points reaching 55.4 percent at the end of last year. Currently the company was aiming at annual gains of between 4 and 5.5 percent by 2020.
The group stated on Monday that it had acquired a $1.75 billion loan from the Export-Import Bank of China with the purpose of purchasing 53 new ships. The latter would incorporate oil tankers, dry-bulk vessels and container ships and would change the 100 vessels the company had removed during the last two years. According to last week's COSCO statement, during 2014 the preceding net financial gain increased by 491.3 percent year-on-year to reach 193 million yuan ($30.99 million). The exchange ratio of $1 equaled to 6.2279 Chinese yuan.