According to maritime security company Maritime Asset Security & Training Ltd (MAST), the process of educating and advising of coastguards in locations such as South East Asia, Middle East and Africa is vital if the coastal locations are to have operative control over their Territorial Waters and Economic Zones.
In addition, in case Western governments proceed with the reduction of defence money the mentioned locations will be more and more dependent on their own natural resources to supply security in international waters close to their territorial boundaries.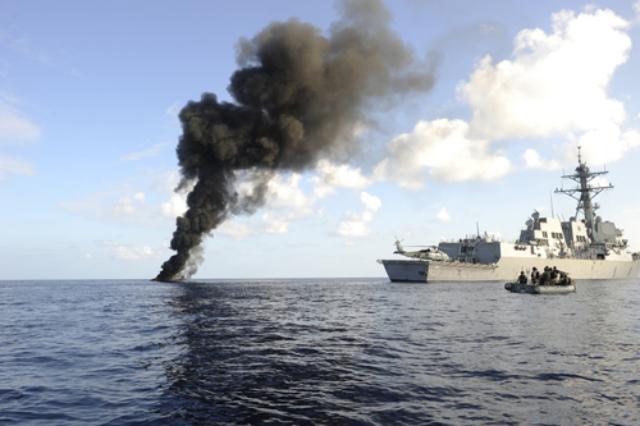 Image: U.S. Navy photo by Petty Officer 1st Class Cassandra Thompson
In the opinion of Gerry Northwood, OBE, COO of MAST, for example, while the UK Chamber of Shipping has just stated that Indian Ocean piracy is kept under control, the report has admonished that there is yet much to be completed ashore in case the rising of piracy in the Indian Ocean and the Gulf of Aden is to be evaded. Somalia is politically disintegrated and at some places the shortage of rules and law and order cause the pirate foundations to be still untouched. He further comments that this is not only relevant for Somalia. Other coastal locations in piracy disposed areas are urged to protect their economic zones and territorial waters.
According to Richard Battrick, Director of Training, Compliance and Ordnance Management at MAST, it is vital for the coastguards to be capable of applying more complex and arranged usage of maritime security with the help of ground vessels, helicopters and surveillance planes-all guided by network processing centres.