Taiwan-based company Evergreen has signed a contract to charter 11 new giant boxships from Shoei Kisen Kaisha of Japan.
The company commented that the agreement regarding the 18, 000-TEU ships includes the six that were announced back in December last year.
The delivery dates are scheduled to take place between 2018 till 2019, thought be from Imabari in Japan.
"Evergreen takes full advantage of the most advanced and newest shipbuilding technologies and cooperates with Shoei in order to construct a new generation of ultra-large containerships."
The vessels in question have a length of 400 meters and a breadth of 59 meters. Thanks to the optimization of the hulls and minimum ballast water requirements, cargo capacity will be maximized, the company added.
The ships are designed to have a deeper draught for achieving a better level of navigational safety and to enhance the hull structure.
The boxships will lower fuel consumption and green gas emissions by up to approximately 7% when compared to conventional vessels, the company stated.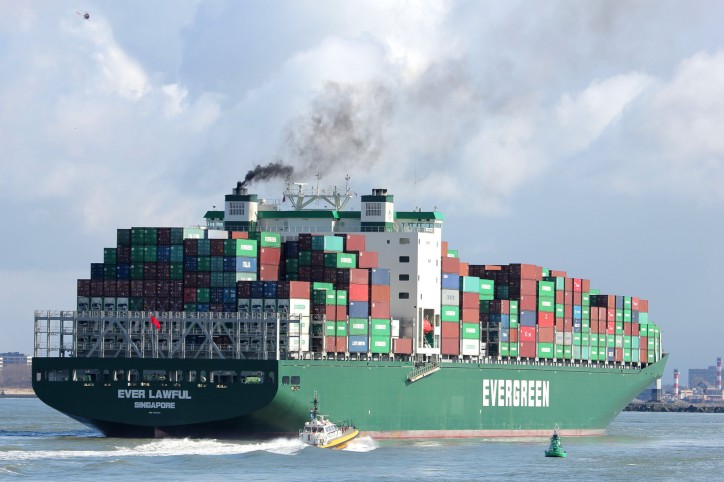 Ever Lawful: Image by Hannes van Rijn
The move comes on the basis of "market demand and the capacity requirement for joint service," as it depends on co-ops with other owners in order to employ the extra capacity.
It has the last patch of a total of 30 new 8, 500-TEU vessels scheduled for delivery this year.
Evergreen has already taken delivery of five 8, 800-TEU and 10 13, 800-TEU chartered-in vessels, with an additional ten chartered units of 14, 000 TEU scheduled for delivery in 2016 and 2017, on an order placed by Shoei and Costamare.