General cargo ship Floreana ran aground on the 28th of January while sailing from San Cristobal to Puerto Ayora, Calapagos Islands, Ecuador, Pacific Ocean.
The vessel is carrying approximately 1, 400 tons of cargo, most of it being food, and roughly an additional 50 tons (13,000 gallons) of fuel. Rescue teams are on their way, no spills have reported so far.
Authorities have initiated efforts to try and pump off the fuel as quickly as possible, as potential spillages pose the greatest risk to Galapagos' unique environment and marine life. It is possible that the grounding occured due to failure of the vessel's propulsion system.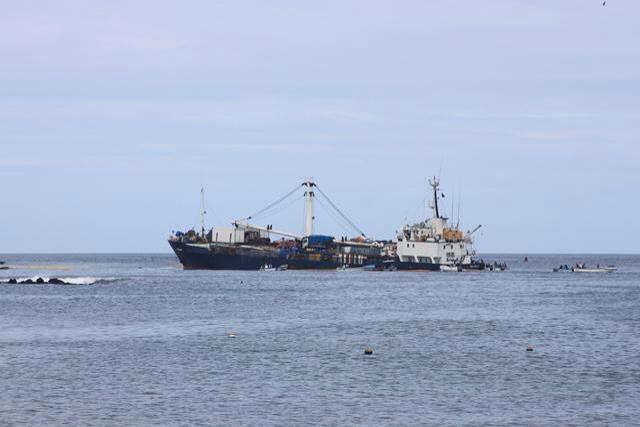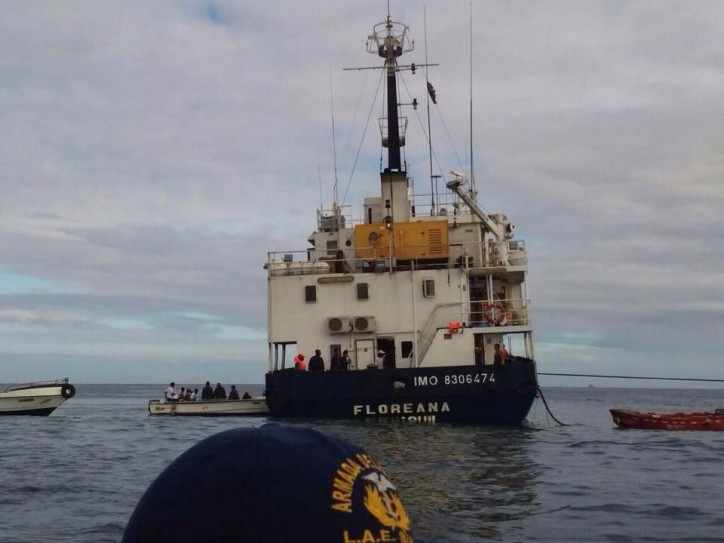 Images provided to VesselFinder by Cesar Peñaherrera
Floreana (IMO 8306474) was built back in 1984 and it sails under the flag of Ecuador. It is managed by GALAPAGUENA CORP SA and its DWT is 2, 658.