A quality piece of American history was badly damaged on Tuesday when a Revolutionary War tall ship replica was toppled by the strong wind gusts of Winter Storm Juno in Newport, Rhode Island.
The Continental Sloop Providence (110-ft replica of the USS Providence) fell on its side overnight, resulting in severe damage such as a broken mast and heavily punctured hull.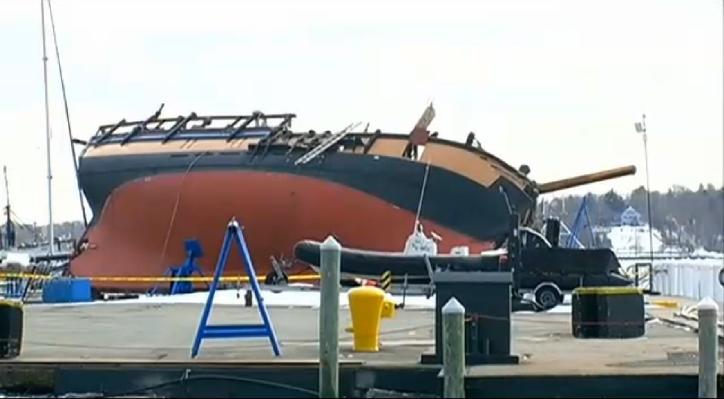 The vessel had been stored in the Newport Shipyard to keep safe during the winter. Additional support had been added before the storm, but as it turned out it was not enough to handle the strong winds, that managed to reach a speed of up to 60 miles per hour in certain parts of Rhode Island.
Thorpe Leeson, the vessel's owner and captain, commented in front of local media outlets that he expects to cover the damage with the help of the ship's insurance, and he is planning to get the vessel back in operational mode by the end of this summer.