The International Transport Workers' Federation (ITF) expressed its concerns regarding the wellbeing of 21 Filipino sailors, aboard a flag-of-convenience bulk carrier, berthed at Port Kembla.
Inspections determined that the stores aboard the vessel were greatly lacking and none of the crew members had received payment in almost four full months, according to the Maritime Union of Australia (MUA).
The Bulk Brasil vessel has been detained by the Australian Maritime Safety Authority (AMSA) in regard to severe breaches of the Maritime Labor Convention.
The Bulk Brasil has a dead weight of 82, 000 tons, it sails under the Panamanian flag and is managed and operated by Keymax, a Japanese-based multinational shipping company.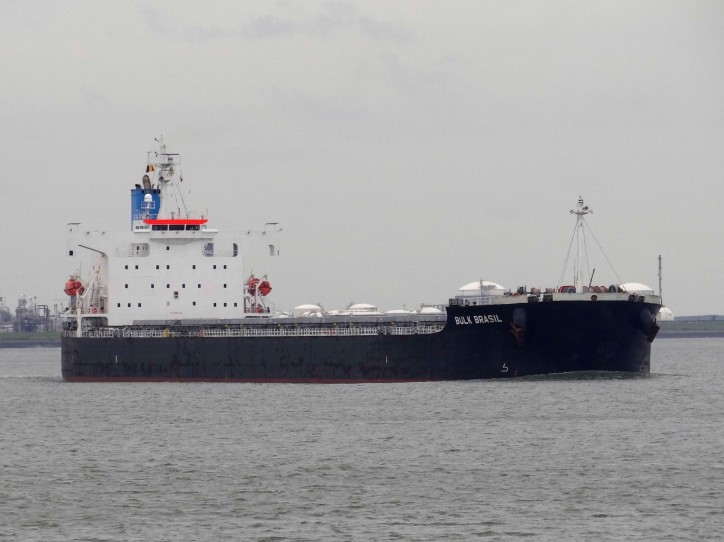 Image: Wolfgang Berthel
This is not the first case in which Keymax has not complied with the necessary regulations as it has been previously found to have deficiencies in 12 ports all around the world. An AMSA inspection carried out in Hay Point, Queensland in 2014 determined that the ship had several issues regarding the prevention of pollution, working and living conditions, along with navigation and fire safety, as reported by the MUA.
Dean Summers, the ITF's National Coordinator, commented that there had been a spike in substandard vessels visiting the Australian ports after the detaining of another ship in Newcastle only yesterday.
"It is quite ironic, that on Keymax's official website it is claimed that the company 'promises to deliver the finest in crewing services'; am I not correct when I believe that the 'finest in crewing services' should mean the sailors will be provided with food and proper payment ?," Summers asked.

"Australian exporters have to be held accountable for the vessels they charter, the practice of exploiting and abusing seafarers must be abolished by all means necessary," he further added.