The Emergency Operations Committee of Galapagos (Comité de Operaciones de Emergencias de Galápagos) has made the decision to scuttle the general cargo vessel Floreana that ran aground on the 28th of January while transporting provisions from the San Cristobal island to Puerto Ayora.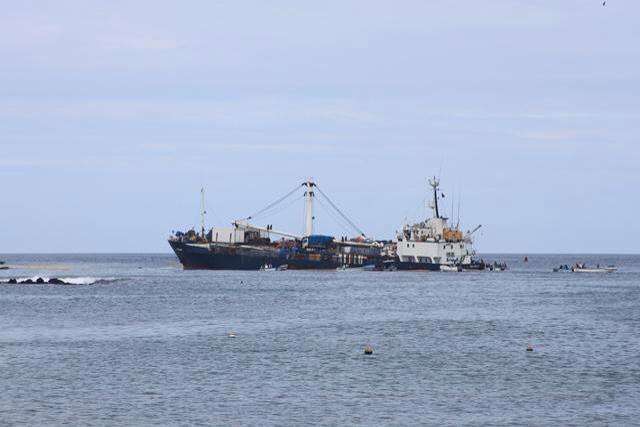 Image of grounded Floreana provided to VesselFinder by Cesar Peñaherrera
Jorge Torres, the Governor of the province, commented that the ship "is seriously run down" following the stranding, and they have decided that once all the cargo is unloaded from the vessel, it will be towed out to sea and scuttled.
At the time of the accident, the 2,658 DWT ship (built in 1984) was carrying 1,500 tons of cargo along with 13,000 gallons of fuel. Officials believe that the vessel's faulty propulsion system and ballast tanks are the possible causes behind the incident.
Authorities have made a statement according to which 500 tons of perishable goods are lost.