Reports about China constructing a second aircraft carrier began circulating on a city government microblog and a state-owned newspaper over this past weekend, as the country tries to modernize and update its military forces.
China has aimed its efforts at developing an ocean-going "blue water" navy that will be able to defend the country's growing interests related to the fact that it is the world's second largest economy. The issue becomes even more relevant when taking into account China's recent adoption of a more assertive position in relation to the territorial disputes the country has with neighbors in the South China and East China seas.
A power cable maker in the eastern city of Changzhou has managed to acquire a deal to provide the necessary equipment for the second aircraft carrier, according to several reports, that were published on the official microblog of Changzhou's government and the state-backed Changzhou Evening News, but were then quickly deleted.
According to Chinese military analysts, the reports could be used as a form of acknowledgement that the carrier is truly under construction.
Media reports from last year had cited the top party official in the northern province of Liaoning as commenting that the carrier was being built, and that China had aspirations for a potential future fleet consisting of four aircraft carriers minimum.
But the government has displayed a series of consistent efforts aimed at keeping news regarding a second aircraft carrier on the quiet tip, and the military has not yet formally acknowledged its development.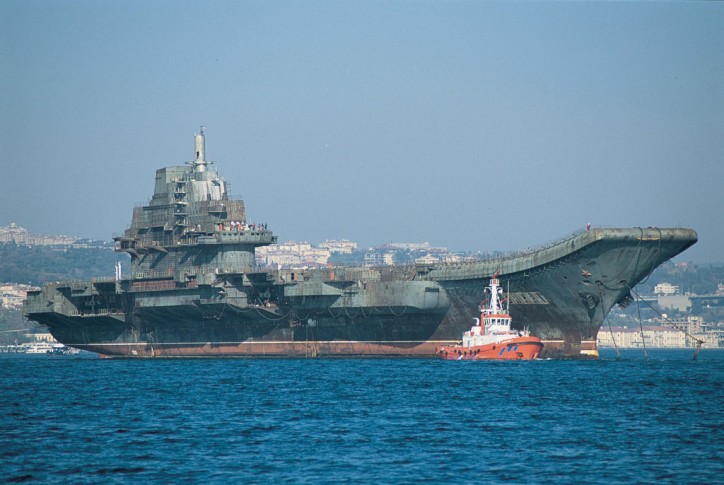 Liaoning Image: Wikipedia
China's first aircraft carrier, the Liaoning, a ship from the Soviet-era that was bought from the Ukraine back in 1998 and then refitted in a shipyard in China, has served for a long time as a symbol of China's naval build-up.
Successfully operating the 60,000-tonne Liaoning is the first important step in what is believed by state media and some military experts to be the deployment of domestically-built carrier vessels by the year 2020.
Source: Reuters