The CMA CGM Group and Hamburg Süd have announced the conclusion of a contract that further improves their ongoing collaboration.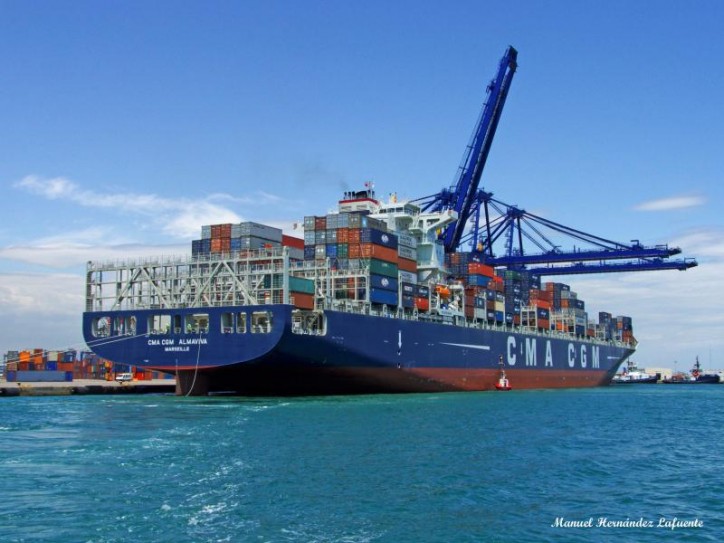 Supplementing the already provided common services between North Europe and both the West and East shores of South America, different new projects are being finalized and they include:
• Since mid-January, Hamburg Süd is positioning between the Caribbean and Asia regarding CMA CGM's PEX 2 operations. In addition it will perform Brazex operation which supplies it with a linkage from the Caribbean to Manaus.
• Beginning mid-May, and liable to a favorable opinion by the Federal Maritime Commission (FMC) received in advance, the companies will launch a new pendulum service which will link the Caribbean, Asia, North Europe and the United States East Coast (USEC) on the one hand, and the United Arab Shipping Company (UASC) on the other hand. That will provide a transatlantic connection. Precise data will be soon made accessible. This new service will be an addition to the service linking USEC with Asia with the help of Suez.
• Starting from July, the companies will, together with other counterparts, renovate the services between both East and West Coast of South America and Asia. Further particulars on the new service arrangements are in their final stage and will be accessible soon.
The advanced collaboration enables both companies to offer cost efficient, innovative services to the market. The products will possess the highest class in terms of frequency, range and fast transit periods. The concord outlines the intention of the companies to examine other possible chances of collaboration, besides the services described so far.
According to Rodolphe Saadé, CMA CGM Vice Chairman, the company has concluded an important new contract with an excellent partner. The collaboration strengthens the Group's place in North and South America and shows company's aspirations in that fast growing region. The agreement enables the further speeding of company's evolution. The comment of Ottmar Gast, Chairman of the Executive Board of Hamburg Süd is that Hamburg Süd is appreciating the collaboration with CMA CGM and is stirred about the possibility of common supply of the market with new services.
Source: CMA CGM