China's central government anti-corruption team carried out an investigation which determined that the state-backed shipbuilding giant China State Shipbuilding Corporation (CSSC) has took part in several corruption activities, as reported by the Central Commission for Discipline Inspection.
The above-mentioned corruption activities have been uncovered in CSSC's procurement department. They involve some of the senior officials of the shipbuilding giant.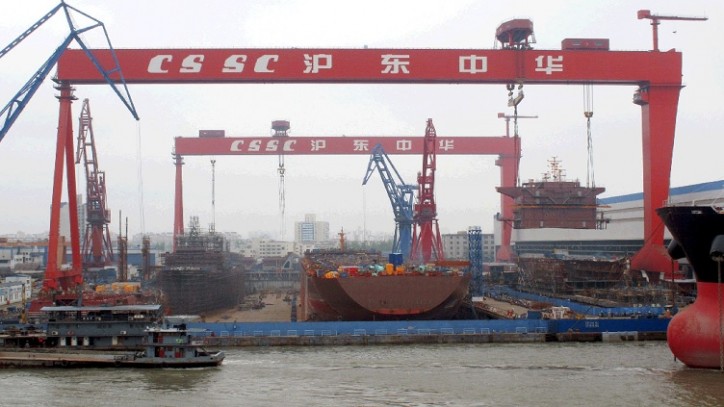 Photo: CSSC
A large portion of the illegal activities concern bribery and illegal means of obtaining favors, as it was commented by Liu Zu, the team's leader, during a working brief.
Officials believe that the main culprit for the occurance hides in CSSC's unreliable supervision mechanism.
Liu issued a few recommendations regarding how CSSC should manage corruption cases including close inspections of the uncovered corruption activities, co-op efforts with relevant authorities in relation to investigation procedures, as well as introducing tighter discipline and supervision measures in procurement concerning matters in order to boost the transparency of the group.
The Chinese government kicked off anti-corruption inspections back in 2013 on numerous of state-backed companies such as China State Shipbuilding Corporation, the China Shipping Group and Sinopec.
The investigation currently goes on.