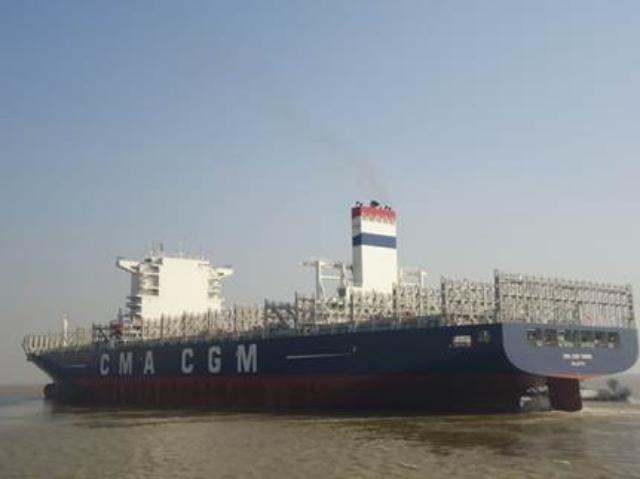 Port of Santos on the Brazilian coаst had the unique opportunity to welcome on February 6th the CMA CGM TIGRIS. It is the fist time vessel of such class to be introduced to a Brazilian port.
The ship has a capacity for 10,622 TEUs (twenty-foot equivalent unit) and will be the newest addition to the fixed-day and weekly SEAS2 service CMA CGM Group offers.
The vessel will serve 13 ports and will have a 90 day sailing route, during which will travel from Brasilia to Argentina and Uruguay and also will go to China, Hong Kong, Singapore, Malaysia and South Africa.
Jean -Yves Duval, Vice President Caribbean and Latin American Lines, stated that the CMA CGM group added this new ship to their fleet as an answer to the customers demands and the necessity of more efficient services which meet the specifics of the Brazilian business. As such he pointed out the need of larger fridge plugs, which will allow bigger quantities of meet, vegetables and fruits to be exported, since these are the main Brazilian export goods.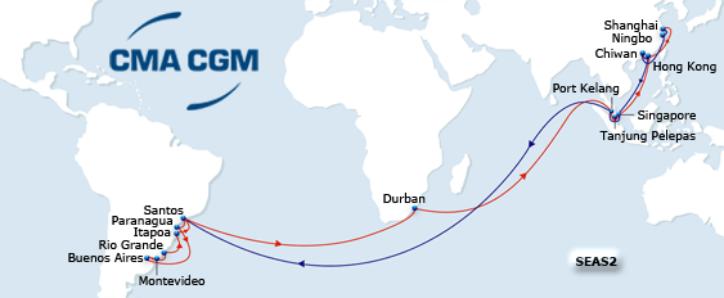 Another important feature of CMA CGM TIGRIS, that was discussed is its design, meant to respond the special constructions of the Brazilian ports.
With all these the company continues its policy to support Brazilian economic and business development by giving them the latest innovation in marine transport means, which has started in 2003 when the first office was open. Ever since, the company has developed 10 direct lines calling 20 Brazilian port and now owns 17 office where 300 people are working.
Source&Images: CMA CGM