According to Financial Post, companies from Canada are able to get involved into the business of dismantling and recycling ships that have surpassed their operational life. The Canadian government via Transport Canada has made a bid for a contract concerning the evaluation of the present capability of Canada to recycle both large and small vessels. After the end of their life-cycle, the vessels have been purchased by countries dealing with shipbreaking. Such countries are Turkey, Pakistan, India, China and Bangladesh. That process has been occurring for the last few decades.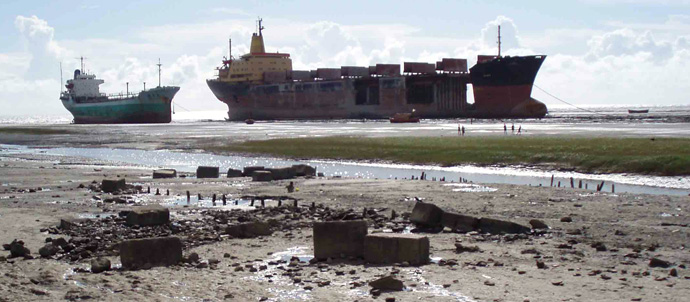 Very large amount of steel have been obtained by companies in the mentioned countries upon removing the ships. In the opinion of Transport Canada, some of the vessels in Canada are not even evaluated as precious enough for carrying them overseas. For example dock yards and shore areas throughout the country are largely clogged with left and useless vessels.
According to the document named Marine Vessel End-of-Life Cycle Management, basing its statement on data from Transport Canada inventory, there are 22 discarded ships that are up to 100 ft long and produced of steel. Transport Canada has done all the best to promote the industry of domestic ship recycling because the country has massively decreased its share in the business of ships' manufacturing.
Till not so far ago Canada has kept s 25% duty on the import to the country of ships manufactured abroad. The imposed punishment has not produced the result of encouraging purchases of ships built in Canada. That is why in 2010 the country has removed the tariff.