An explosion that occurred aboard the floating production, storage and offloading vessel FPSO Cidade de São Mateus has resulted in the death of at least five, has injured 10 and has left four offshore workers still missing. At the time of the explosion, 74 workers were on board.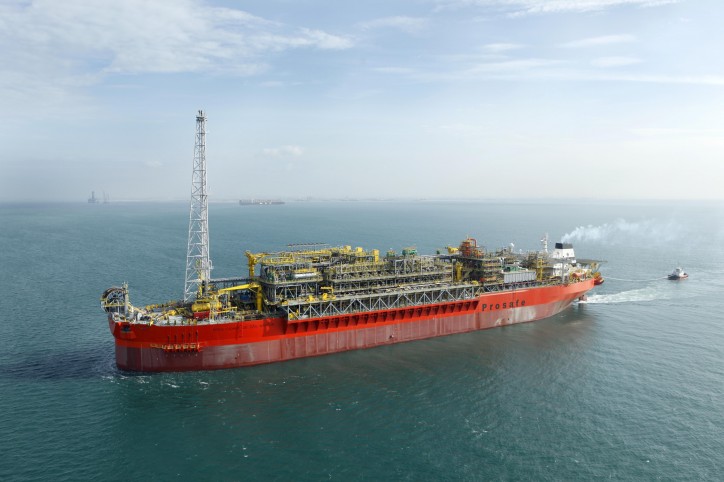 Image: bwoffshore
The incident took place at 12:50 PM local time yesterday and resulted in production being immediately shut-in. According to Petrobras the unit's output was aproximately 2.2 million cubic feet of natural gas per day.
As of the moment officials have reported that the fire's been contained. The preliminary reports lead to the conclusion that the cause behind the explosion was a gas leakage in one of the machinery spaces.
FPSO Cidade de São Mateus is currently on charter to Petrobras and is being operated by BW Offshore at the Camarupim Field offshore Brazil. Camarupim Field mainly produces natural gas along with condensate.
The gas is transported to ashore via a pipeline, where the oil is processed and then stored on board. The ship has the capacity of processing roughly 10 million cubic meters of gas as well as 35 thousand barrels of oil on a daily basis.