Maersk, the biggest shipping operator in the world, is reinstating regular weekly vessel service regarding the Port of New Orleans after going through three years of providing service to the area with the use of charters on other carriers.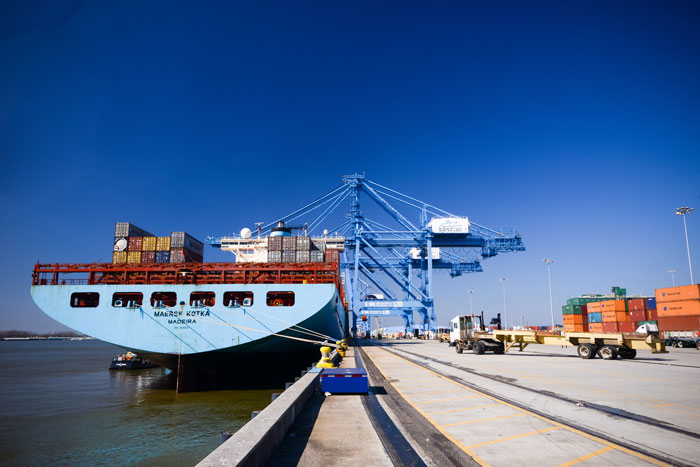 Image: Port of New Orleans
The line officially returned service on Monday (Feb. 9th) with the Maersk Kotka's arrival, a container vessel with the capacity of transporting 7,400 TEU, the port commented via a news release.
The ship in question inaugurated Maersk's weekly service regarding Northern Europe. Maersk will also be offering weekly service to the Mediterranean Sea, via the use of vessels from partner firm Mediterranean Shipping Company.
"These new services are bound to make all aware of Maersk's presence in the port as well as offer additional options for clients when it comes to our highest volume trade routes," Gary LaGrange, port president and CEO, further added.
The weekly New Orleans-Mediterranean Sea service is set to begin on the 15th of February this year, with the MSC Zambia's arrival, a container vessel capable of carrying 6,200 twenty-foot-equivalent units, the port elaborated in the release.