According to Port of Portland authorities, Hanjin Shipping - South Korean shipping company, will stop providing its service to the city. However, the biggest container carrier in the port will still rely on rail and truck transportation.
The company has announced both the port and the clients for the termination of its services on March 9. The company operates with nearly 80 percent of the container capacity at Terminal 6 of the Port in the words of Port spokesman Josh Thomas.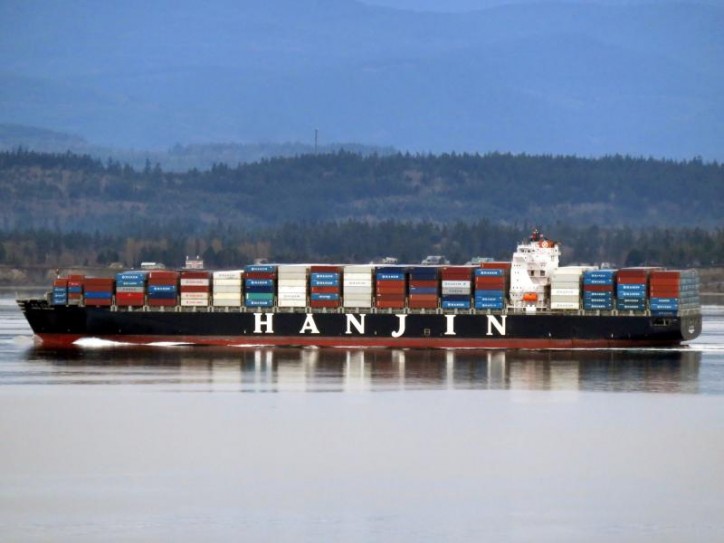 Image of HANJIN YANTIAN: Jim O'Grady

The company has written a letter to clients among which the Portland-based cargo forwarding service Global Trading Resoruces Inc., and it has stated that instead of directly visiting the port, the company will serve the city via rail and truck transportation from Seattle. For example the vessel Hanjin Los Angeles, which is planned to call at Ningbo China on March 9, will be the first one in succession to avoid the direct passage through Portland. The letter that has remained unsigned also states that the company is sorry about the impediments that may arise from the new measure. That, however, does not reflect on the company's desire to supply efficient services both to and from the region of Portland. The company is also valuing the clients' future support.

According to Port's spokesman Thomas, the intention of Hanjin to cease the service to the Port of Portland has surprised ICTSI Oregon, the port operator.
That circumstance has been tried to be avoided by the port.
Hanjin has been operating in Portland since 1993. However its termination of service has not been a surprise. That is so because not so far ago in the years, the company has not been content with the rhythm of the work among longshore workers. The company has stated its plan to retreat from service before two years. If the company withdraws, that will mean that as much as 80 percent of the work at Portland's container terminal will vanish into the air. The terminal is vital for a couple of local businesses that deal with Asia.