This week, ECT Delta Terminal managed to unload and load 18,500 TEU (11,051 containers) of the Thalassa Hellas of Evergreen Line. This is the first case in Europe of a company handling so many containers during just one call. The previous record was set on the Thalassa Pistis, in October of 2014, when the Delta Terminal handled 10,557 containers, Port of Rotterdam commented via a press release.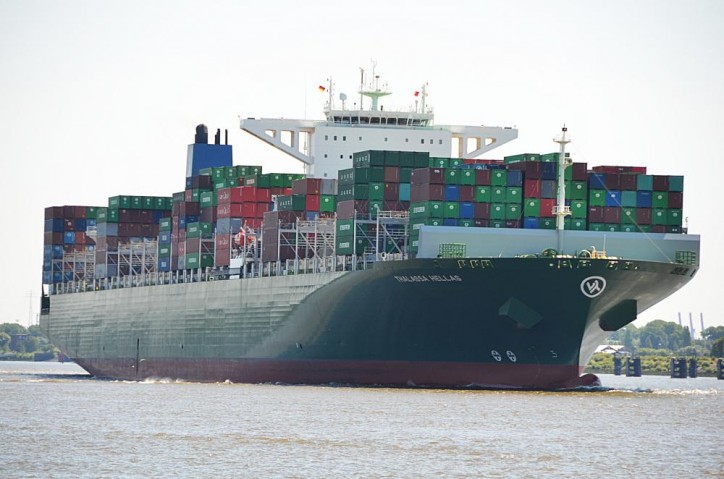 Image: Bugi Porschien
The Thalassa Hellas has a length of 368 meters, is 51 meters wide and has a 13,806 TEU capacity range. During her visit to ECT, she unloaded 5,215 containers and in return loaded 5,836 ones. The ECT Delta Terminal was actually the very first and only port of call regarding the Thalassa Hellas in the Le Havre-Hamburg range.
ECT made significant investments concerning equipment and systems in order to be capable of handling fast as well as efficiently Ultra Large Container Ships such as the Thalassa Hellas and even larger vessels. Considering the current increase in scale in container shipping that the maritime industry is witnessing these investments are most certainly going to pay off in a major way.