CMA CGM plans to start phasing in 'smart' containers this year, thus making it possible to keep track of each box at all times via the use of specially-integrated sensors. This will benefit both the line itself, as we as its customers.
Introducing this innovation to the industry, the French line commented that the technology in question is being developed in a co-op effort with a start-up company and would provide the necessary tools for gathering and monitoring data regarding the container's location and condition at all times during the course of a delivery.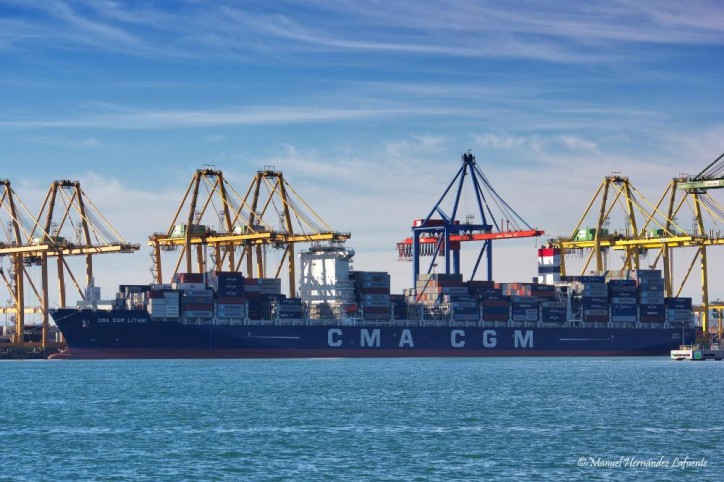 The third-largest container line in the world and Ocean Three member stated that it had contributed to French firm Traxens' capital increase.
Two other investment funds — CAAP Création, which is part of Crédit Agricole Group, and SCR Provençale et Corse, belonging to the BPPC Group — are also involved in the project.
"This capital increase will be allocated to finance new research and development initiatives, as well as industrialisation," as commented by CMA CGM.
The co-op initiative will grant CMA CGM access to an unprecedented amount of information regarding each container, as well as offer customers what is being described as a unique tracking solution and real-time data collecting from all around the world.
Elie Zeenny, CMA CGM senior vice-president, Group IT Systems, commented that the technology will usher in a new era for the shipping industry.
"In the world of today, where information is essential, we are taking this significant step and going forward. Now with this current technology we will be able to collect and monitor data in real-time, which is as important to us as it is to our clients. Containers are now becoming connected devices," he further added.
Traxens' plans for 2015 are to equip the first CMA CGM containers with the patented technology so that they would be able to track in real-time not only the position of a certain container, but also its current temperature, the vibrations it will be subjected to, any attempts of potential burglary, the presence of traces regarding specific substances in the air or even the cargo's regulatory status.
Source: Lloyd's